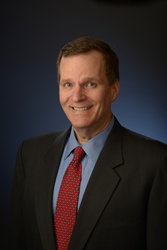 We have heard from our blog readers that our more than 1,100 blog postings have provided them with timely information and guidance
Baltimore, MD (PRWEB) April 15, 2014
MedicalMalpracticeLawyers.com, the premier free website connecting medical malpractice victims in the United States with medical malpractice lawyers in their U.S. state, publishes a daily blog discussing medical malpractice news and news-making medical information that affects people's lives. MedicalMalpracticeLawyers.com has been posting blogs every day for over three years.
Jeff E. Messing, President of MML Holdings LLC, which operates the MedicalMalpracticeLawyers.com website, including its blog, noted, "We have heard from our blog readers that the information contained in our more than 1,100 consecutive daily blog postings has been timely and useful for them. We have helped numerous families to connect with local medical malpractice lawyers in their U.S. state who have been able to answer their medical malpractice questions and have been willing to represent them in medical malpractice claims, when appropriate."
"It is not uncommon to receive calls or emails from people throughout the United States who are affected by our blog subjects. We're happy when we can provide people with information that is relevant to their lives. We're often amazed that people throughout the United States are experiencing similar medical issues, despite their different geographic areas."
MedicalMapracticeLawyers.com's blog postings are fully searchable and accessible from the blog page. To find relevant blog postings, simply type the search term in the search box and click on "search" -- all postings containing the search term will be immediately displayed, in full. Each posting has links to the source of the information discussed."
To be added to MedicalMalpracticeLawyers.com's email list to receive our free daily blog postings, simply click on this link, type in your email address, enter the verification code in the box where indicated, and click on "complete subscription request."
Turn to us when you don't know where to turn.