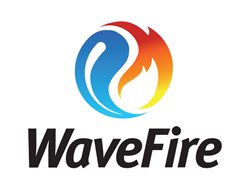 "WaveFire's comprehensive programs and collaborative approach help you eliminate obstacles, establish best practices, eradicate excuses and accelerate growth."
O'Fallon, Illinois (PRWEB) April 11, 2014
Leigh Steinberg, the real-life sports agent behind the movie "Jerry Maguire", is one of the featured speakers at WaveFire Consulting's annual Be Legendary! Conference at the South Point Casino in Las Vegas, May 14-16.
Leigh Steinberg is widely regarded as the top sports agent of all time, and is the author of the new book, "The Agent: My 40-Year Career Making Deals and Changing the Game." Over the course of a career spanning four decades, he's produced eight #1 draft picks, managed sixty first round draft picks, and guided the careers of hundreds of famous athletes.
Steinberg's special conference session, "The Art of Negotiation," presents an entertaining look at how negotiating a contract for a pro athlete is just like selling real estate – and vice versa.
In addition to Steinberg, one of the other keynote speakers includes Terri Murphy. Her session will cover "Build a Legendary 'I' Factor: How to Become the Celebrity Authority in Your Marketplace." As a top producing sales person in the Chicago area for nearly 25 years and the president of Terri Murphy Communications, Inc.; along with being chief information officer of U.S. Learning, Murphy understands the critical need to integrate today's technological e-solutions with personal customer care in the real estate industry in order to create truly exceptional relationships.
In addition to her frequent speaking engagements, Murphy is the author of five books on sales and leadership, including her most recent with Donald Trump, "The Best Real Estate Advice I Ever Received." She has also produced and hosted her own television and radio programs, has been a featured industry expert on numerous networks including ABC, NBC and CNBC, and is a regular guest on WREG TV's [email protected] for Women in Business.
Sponsors of the Annual Be Legendary Conference include BoomTown, Commissions Inc., Home Warranties of America, and Real Support.
Cost for the two-day conference is $499. For more information and to register, go to http://www.belegendarytoday.com or call 1-800-957-8353.
About WaveFire Consulting
WaveFire Consulting is an O'Fallon, Illinois-based parent corporation of Corcoran Consulting, Verl Workman Seminars and Pinnacle Quest, delivering coaching and consulting services in business leadership, sales skill development, and intentional life consulting. Corcoran Consulting and Coaching is a 25-year corporation providing sales skill development for the real estate industry under the ownership of Bob Corcoran which was combined with Eric Mills, a top REO Consultant, and then merged in October of 2013 with Pinnacle Quest Technologies and Verl Workman Seminars, owned by Brent Grey and Verl Workman, and headquartered in Salt Lake City, Utah.
By combining these four leaders considerable expertise, with that of legendary thought leaders like Og Mandino, these visionaries have established a dynamic enterprise intent on raising expectations and elevating lives.
From business systems and sales training to corporate consulting and personal coaching, WaveFire's comprehensive programs and collaborative approach help you eliminate obstacles, establish best practices, eradicate excuses and accelerate growth.
To find out more about WaveFire Consulting, call 1-800-957-8353 or visit us at http://www.WaveFireConsulting.com.