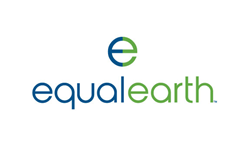 Stuart's breadth of experience and knowledge of the solar and LED markets is a tremendously valuable asset as Equal Earth continues to accelerate our company growth
SAN DIEGO, CALIFORNIA (PRWEB) April 10, 2014
Equal Earth, Inc. a San Diego based clean energy solutions provider today announced that it has appointed Stuart Graham as Executive Vice President of Business Development. The former CEO of recently acquired First National Solar, a solar and LED lighting project originator, Graham brings over 4 decades of experience to the Equal Earth team.
Prior to founding First National Solar, Graham also founded a la Carte International, a company specializing in developing customer loyalty programs for media partners and banks that boasted more than 8,000 participating locations and over 3 million members. Graham also is a published author and an accomplished and sought after public speaker.
"Stuart's breadth of experience and knowledge of the solar and LED markets is a tremendously valuable asset as Equal Earth continues to accelerate our company growth," stated Equal Earth Chairman, President and CEO Andrew Duggan. "Stuart is an expert in the field of customer acquisition and channel development. We look forward to his strong contributions to Equal Earth," added Duggan. Stuart Graham added "The demand for clean energy products and services is on a historical rise. I am thrilled to be coming onboard with Equal Earth to assist them in reaching and exceeding their ambitious goals."
Equal Earth provides homeowners and business owners with easier and more cost effective energy solutions. Customers are able to have a clean energy system installed with no out-of-pocket costs to them. Instead of purchasing the system upfront, customers simply make monthly payments that are significantly less than what they are paying right now.
Cautions regarding forward-looking statements
About Equal Earth
Equal Earth is the premier clean energy solutions provider servicing commercial and residential customers in California, Colorado, Hawaii, Guam and Fiji. Our mission is to provide homeowners and business owners with an easy, straightforward alternative to the expensive utility rates they currently pay. Our customers enjoy a fast, simple and streamlined approach to both grid-tied and off-grid solar systems, LED lighting conversions, energy management, wind and saving money without the burden of any upfront costs. For more information, visit http://www.EqualEarthCorp.com