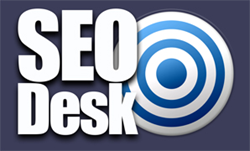 (PRWEB UK) 11 April 2014
Enviro-Pest Solutions, the leading pest control company in the south east of England, is pleased to offer a fully comprehensive range of discrete services. With summer just around the corner, now is the ideal time for homeowners and commercial businesses to be proactive in dealing with pests. However, many people will have concerns about the damage that can be caused by having a pest control company on their premises, even if they are providing a proactive service. This is why Enviro-Pest Solutions is pleased to offer a fully discrete service to their clients.
This service includes all officials arriving at the premises in unmarked vehicles and all pest control equipment will be kept covered or out of sight from the general public. Enviro-Pest Solutions understands that image and identity are crucial, and they also know that rumours and gossip can spread quickly. The provision of a fully discrete pest control service will be of considerable comfort and benefit to any homeowner or business that is looking to keep their property free from pests and bugs.
A level of discretion will have no impact on the quality of service offered by Enviro-Pest Solutions. The firm is proud to be regarded as offering the best level of pest control East Sussex has to offer. While the company has been operating since 2008, the team members can call upon considerable experience in this field of work. This means that all clients will receive the highest level of service possible. It also ensures that clients will receive the best level of advice and guidance, which is crucial for minimising the risk of a property being infested by pests, bugs and vermin.
Given that Enviro-Pest Solutions is keen to offer reactive and proactive pest control service, they are generally regarded as offering the most dependable pest control Hastings has to offer. This is a reputation that the firm is extremely proud of, and it is not one that they are looking to relinquish any time soon.
Whether a client is looking for a wholly discretionary service, or if this is not an issue, Enviro-Pest Solutions provide the best level of service with respect to catching and disposing of pests in a safe and convenient manner. The firm utilises a number of humane and environmentally friendly options which should ensure that whatever is of the highest level of importance to a property owner, help is available in a relevant fashion.
About Enviro-Pest Solutions:
Enviro-Pest Solutions was formed in 2008, and the company offers a range of commercial and domestic pest control services. The firm is able to provide a fully discretionary service if required, and they offer a proactive and reactive range of services. No matter what type of pest a client is plagued by, Enviro-Pest Solutions has the best equipment and the best team to deal with the problems that are caused by unwanted guests or visitors.