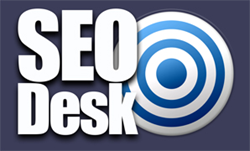 (PRWEB UK) 14 April 2014
MJ Pryce Godalming, a building firm with more than 25 years' worth of experience in the construction industry, is pleased to announce the launch of their new website. The firm is a big believer in keeping things fresh, which is why they are the natural choice for people who are looking to create a fresh look or who are keen to make more space at home. The firm has revamped their website, providing a greater number of examples of the work that they have carried out in the Godalming and surrounding areas.
Given that the firm has been in operation for more than 25 years, they have clearly developed a reputation in the local area. The company is pleased to say that they have received a considerable amount of work through recommendations and past clients. This reputation means the firm is ranked highly amongst the best builders Godalming has to offer, but they are always keen to reach out to new customers.
The website has a number of areas, but the start to finish section provides plenty of examples of the work provided by the firm. MJ Pryce Godalming is pleased to say that they can take a client from the start to the end of the project, even for new build work. It is always easier to minimise the amount of firms that a client has to work with and MJ Pryce Godalming is confident they can provide a comprehensive building service.
One of the reasons the firm is hailed as being amongst the best builders in Godalming is down to the fact that they offer a wide range of loft conversion and extension services. In the current climate and with the property market being difficult for many people, adding space or additional rooms to a property makes perfect sense. MJ Pryce Godalming has a considerable amount of experience in this line of work, and they are more than pleased to help homeowners achieve the home of their dreams.
The firm starts all of their work with a survey that is free of charge and a quote which comes with no obligation. MJ Pryce Godalming is able to use their experience and reliable network of suppliers to offer a fair and reasonably priced service to all of their clients.
There is a growing number of builders to choose from in Godalming, but anyone looking for a high quality job should choose a firm with substantial experience. With their new look website showcasing a greater array of their work, MJ Pryce Godalming remains the local building firm to trust.
About MJ Pryce Godalming:
MJ Pryce Godalming is a building firm with more than 25 years' worth of experience in the local industry. The company provides a wide range of building services including new builds, extensions and loft conversions. The firm is able to provide a comprehensive service, taking clients from start to finish and providing an effective and reliable service.