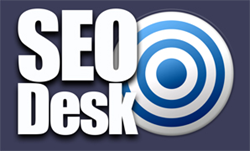 (PRWEB UK) 15 April 2014
World Discovery is pleased to announce that they are offering a new range of destinations for clients looking to book a memorable holiday for 2014. There is an increasing level of demand to find a holiday destination that will provide a trip that is like no other and the firm is pleased to offer an extensive range of holiday destinations. The firm's employees can call upon 40 years' worth of experience in the travel industry. This is why World Discovery is able to provide travel plans and itineraries that are designed with the holidaymaker or adventurer in mind, not just the travel firm.
One of the most exciting and breath-taking destinations to visit is Peru and the firm is able to create a trip to Peru that will live long in the memory. The firm offers a range of options when it comes to Peru holidays so no matter what sort of adventure a client is looking to arrange, World Discovery will be able to bring this momentous trip to life.
From the stunning sight of the Andes to the energetic and exciting marketplaces, Peru is a land of contrast that dazzles visitors from all over the world. The influence of the Spanish explorers can still be found across Peru, and there are many examples of colonial architecture which draws on Spanish styles and mannerisms. Of course, when it comes to Peru, making a trip to Machu Picchu and following the Inca trail is something that most people are desperate to do, and World Discovery can take care of all of these excursions.
If a traveller would prefer to head to India or Central Asia, World Discovery can also bring this trip to life. The firm is more than happy to offer a range of options for Bhutan holidays, an area which is located in the Himalaya between China and India. This is an area of land that was shut off to people from the outside world for a great number of years but it is now welcoming guests and visitors.
To make the most of a trip to the Bhutan, it is essential to rely on a reputable tour guide or to take the travel plans created by people who have experience in what this land has to offer. There is a chance to witness a unique harmony in life that will bring a sense of tranquillity and calmness to every visitor. Anyone that is looking to find some peace and relaxation will find that Bhutan is an ideal destination.
About World Discovery:
World Discovery was formed in 2006, and the firm's employees can call upon more than 40 years' worth of experience in the travel industry. The company aims to offer opportunities to explore the far flung corners of the world while providing travel plans and itineraries that will ensure travellers don't miss a thing on their journey.