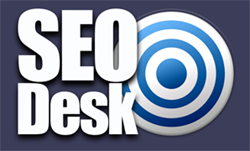 (PRWEB UK) 16 April 2014
Just Metal, the leading metal fabrication and fitting firm in Surrey, is pleased to announce a new range of services for the spring and summer of 2014. This is the time of year when many people and property owners think about upgrading the look and style of their home and property. Anyone looking to install new fences or gates should know that this is the company with one of the best reputations for mild steel and wrought iron work in this area. However, Just Metal has been increasing the number of bespoke services they offer, and the company is pleased to announce that they can provide bespoke balustrades and railings for all manner of properties.
One of the reasons why Just Metal has developed a strong reputation in the south east of England is the fact that they listen to clients. The firm is known for offering quality and durable gates that have a stylish flourish but it is the high level of customer service that sets the firm apart from many of their peers. The fact that Just Metal remains a small team with a vast amount of experience ensures that all of the team can meet the needs of their clients with the minimum of fuss or effort. The firm works on projects of all sizes and is happy to worth with commercial, domestic and even local authority clients.
Anyone that is keen to buy some of the best looking and most functional gates Croydon has to offer should check out what Just Metal provides. The firm's work can be found all across town and the firm has received a fantastic deal of positive feedback and testimonials from clients. The firm's high standing in the local community offers comfort and confidence to clients, but it is the quality of work and the style of the finish that truly draws attention to the firm.
The firm has been recognised for making some of the most stylish gates Brighton has ever seen.Just Metal is more than happy to provide standard gates for clients or they can create a gate that is unique and personal to the client. Whether this is to suit a commercial client looking to develop their brand or a homeowner wants to create a property in their own style, this is the metal firm to trust.
Just Metal provides a wide range of metal products and services, but anyone looking for a bespoke service will love their new range for spring and summer of 2014.
About Just Metal:
As a small metal fabrication and fitting firm, Just Metal has developed their reputation over a number of years. The firm is best known for providing gates and railings to all manner of clients, but they are comfortable offering a wide range of metal products. The firm can provide bespoke solutions to clients, and anyone that is keen to create a unique style at their home or property will adore what the firm can provide.