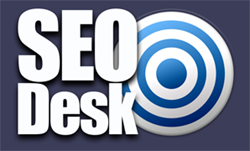 (PRWEB UK) 17 April 2014
Revs of Horsham understands that drivers and vehicle owners are always looking for the best value for money service. Driving a car or motorbike can be expensive these days and many people find the various costs that a person has to bear to keep their car on the road to be exceptionally high and financially draining. This is why the firm is always keen to provide value for money and fantastic offers. Any client that brings their vehicle in for a service will receive 50% off the price of the MOT test at Revs of Horsham.
Given that a regular servicing will keep a car in excellent condition and will help to minimise the likelihood of faults occurring in a car or motorbike, it is sensible to keep a vehicle well serviced. Having an MOT for a car is a legal requirement, so knowing that a car is being well looked after and maintained in roadworthy condition for a lower price is something that will appeal to many people. Revs of Horsham is well regarded in the local community, and anyone that is looking for the most dependable MOT Horsham can deliver will appreciate what is on offer with this garage.
The firm offers an extensive range of services, and no matter what make or model a vehicle is, or what the problem appears to be, the firm is the obvious choice to resolve the matter. When it comes to finding the most experienced garage Horsham has to offer, the fully trained staff members at Revs of Horsham stand out from the crowd. The workshop is equipped with the latest technology, and all of the technicians at the firm have been fully trained in its use. The team are also fully qualified while the company holds a fully insured membership of the FSB.
In addition to MOTs and services, the firm specialises in a number of specialist areas. The firm is well known for offering the best service with respect to tyres Horsham has to offer, and the company provides an extensive level of support for exhausts. No matter what issue is affecting a vehicle; the team at Revs of Horsham are fully equipped and experienced to resolve the issue.
Knowing that a car has to receive a MOT is a hassle for many drivers and an expense that a lot of people could do without. This is why the half price offer from Revs of Horsham, made available when arranging a full service, will provide vehicle owners with the greatest of confidence for a remarkably affordable price.
About Revs of Horsham:
Revs of Horsham was formed in 2010, and the technicians at the firm have more than 15 years' worth of experience in the industry. The firm has a fully stocked workshop and they are comfortable in carrying out MOTs and servicing work on a wide range of makes and models.