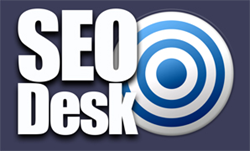 (PRWEB UK) 21 April 2014
Sandringhams, one of the leading buying agents operating in London, is pleased to announce that they now offer a comprehensive pre-view service for all of their clients. Sandringhams offer an exclusive service to a wide range of clients, many of whom are too busy to undertake any research or review of potential properties. With this in mind, Sandringhams is now happy to offer a comprehensive service which will ensure that properties will be examined and analysed thoroughly, ensuring clients are only presented with properties that exactly fit the requirements put forward by a client.
This process begins with the initial consultation process. This can take place face to face, or in any other manner that suits the clients. Sandringhams aims to get to know a client, what their budget is and what they are looking for when they are looking for a London property. The firm aims to be the most effective London buying agent, and they can only achieve this by meeting the needs and requirements of their clients. The consultation process is hugely significant for the firm, and they endeavour to make sure that everything a client could wish for, or doesn't want, is detailed.
With this in mind, Sandringhams will undertake a thorough pre-view of properties. The company covers the entire property market in London. Thanks to having a strong network of developers and estate agents, Sandringhams is able to source properties that are on and off-market. After having reviewed all available properties, the firm reports back to a client with a number of options. All of these options have been properly searched, and in addition to the report, the pros and cons of all of the properties will be provided. This will help a client to make a decision on which of the properties appeal to them most and Sandringhams endeavours to have completed this process within 5 to 7 working days of the initial consultation.
From this point, Sandringhams will arrange a tour of the selected property. The firm will take care of transportation to and from the property, and there is no need for the client to make any arrangements. The tour will be carried out by a professional who has a thorough understanding of the property and the local community, helping to create a thorough picture of the client. Once the tour has been concluded, Sandringhams will ensure that the client is returned home or to their hotel and the firm will then act upon the wishes and demands of their client.
For busy professionals, the pre-view service offered by Sandringhams is a notable feature and the firm believes that this is the step that helps them to provide the best level of service possible to all of their clients.
About Sandringhams:
Sandringhams can call upon more than a decades' worth of experience in the London property market and property markets in principal cities around the world. The firm aims to offer a reliable and dependable service to professionals and executives looking for a London home.