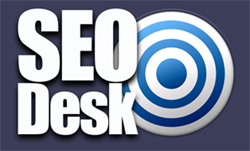 (PRWEB UK) 23 April 2014
Flagship Events, the event management specialists in the south east of England, is happy to provide their clients with another reason to rely on them for all of their party needs. The company, which offers a free consultation for every client at the start of the party planning process, is now delighted to offer a checklist consultation service. This service is offered close to the party or main event but not so close that late changes or additions cannot be added. Many clients will remember the vast majority of items for their party, but there is always a likelihood of one or two items or issues being overlooked. With the new service, Flagship Events aim to ensure that everything which is required for a party will be in place when the event takes place.
It is this attention to detail that has made Flagship Events the best up and coming event management service in London and Surrey. The firm was established after the team realised how difficult it was to arrange a party and how professional assistance could make life a lot easier. Since then, the team has expanded, and they are now able to offer a wider range of party management services in a wider range of areas.
Anyone that is looking for the most effective and most stylish mobile bar hire London has to offer should call upon Flagship Events. Not only will the firm provide clients with an extensive range of drinks, the firm can also call upon experienced waiting staff to ensure that guests are well taken care of. This includes experienced cocktail makers so any party planner that is looking to provide their guests with the best selection of knock-out drinks should turn to Flagship Events.
The firm is not only focused on ensuring London residents and guests have a fantastic time, they are focused on ensuring Surrey also knows how to party. The firm can provide services for domestic and commercial clients, making them the perfect choice for anyone looking to host a business event. The firm has helped to set up some of the best corporate events Surrey has seen in recent times, and they are always happy to offer guidance and advice in this area. Corporate events need to meet the tone of a business, but they also need to be a monumental success, and this is where turning to the professionals makes all the difference. With the new checklist consultation service on offer from Flagship Events, there will be no nasty surprises or overlooked issues at the big event.
About Flagship Events:
Flagship Events was established with the aim of making planning a party or event a much simpler process. The firm is able to offer a wide range of services to their clients from food and drinks, all the way through to providing entertainment and decorating a room. Anyone looking to host a successful event will benefit from calling in the experts.