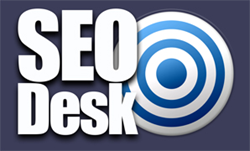 (PRWEB UK) 25 April 2014
Just Kitchens, a stylish kitchen furniture company based in Kings Road, is pleased to announce they have launched a new selection of kitchens for the summer of 2014. For over 40 years, the family run firm has been designing and installing kitchens that are based on European designs and the latest selection of kitchens lives up to the expectations placed on the firm. The company is regarded as being the leading supplier of German style kitchens in the whole of London and the latest kitchens from the firm lives up to this billing.
One of the most impressive things about the Just Kitchens range is that it is designed and built around individual clients. The firm stocks an extensive range of kitchen styles including the Verso, the Logic, the Atmos, the Cambia, the Sigma, the Onde, the Arte, the Neos and the Senso amongst others. All of these designs and styles provide a platform for clients to choose from, but it is from here that the skills and experience of Just Kitchens brings a kitchen to life. The kitchen is an integral part of family life, and it is to be expected that different families have different needs and expectations for a kitchen. With the widest selection of German style designer kitchens London has to offer, Just Kitchens is the ideal company to create a new kitchen with.
The team has a group of designers who will work closely with a client to create a kitchen layout and style that fits a client's needs. There are many different options available to choose from when creating a kitchen, and this is an area where people can create a style that is unique to their home. Anyone that is keen to choose from the best bespoke kitchens London has to offer should turn to Just Kitchens for the highest level of support and guidance available in the city.
For more than 40 years, the firm has been at the top of the London kitchen market, and this remains the case today. The new kitchen styles released in time for the summer of 2014 indicates that Just Kitchen remain as stylish, elegant and as practical as they have been at any time in their history. With clients having the ability to customise their kitchen to best suit their needs, Just Kitchens remain the best London firm when it comes to creating a perfect kitchen for the perfect family home.
About Just Kitchens:
Just Kitchens is a family run firm that was established in 1972. In 1974, the firm switched to solely focusing on kitchen design, and they have developed an excellent reputation in the last 40 years. The firm is best known for their kitchens that have a stylish German influence, but as the firm provides a bespoke service for all of their kitchens, there is an opportunity for every client to get the kitchen that they have dreamed of.