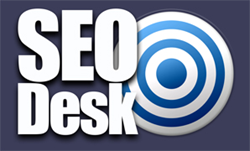 (PRWEB UK) 26 April 2014
Midland Credit, a leading UK car finance firm, is now pleased to offer assistance to clients who are looking to find the right car. In their work over the past thirty years, Midland Credit has had the pleasure and privilege of working with a number of car dealers. Over the years, the firm has developed an understanding of which firms offer a reliable, dependable and value for money service. The company has a network of recommended car dealers across the country, all contained in a database with many variables. This means Midland Credit is able to provide clients with a car dealer recommendations based on any criteria that they may have.
Although offering reliable car finance deals is the most crucial part of the Midland Credit service, the firm aims to offer as much support and guidance to clients as they possibly can. Obtaining car finance and buying a car can be difficult and not every professional is looking to provide the best advice or guidance. Midland Credit is happy to offer impartial advice on a wide range of car topics, and with more than thirty years' worth of experience in the car finance industry, the company is confident that they know what they are talking about.
The firm understands that car financing is the reason why people contact them and Midland Credit offer a decision within 1 hour of the client making their car finance application. Obtaining bad credit car leasing is a tense time for most people and Midland Credit understands that a lengthy wait will only add to the tension that people feel. This is why the firm is keen to offer a reliable and speedy service. With many clients only requesting car finance support when they are actually looking for a new car, the firm understands that time is often of the essence.
The fact that Midland Credit is able to provide an answer on a car finance application within an hour makes them one of the best car finance firms in the United Kingdom. The company's experience means that they know the importance of owning a car and why the current economic downturn is no barrier to people obtaining car finance. Midland Credit is ready to help clients obtain the finance they need, and if a client is looking for the best place to get a new car, the company can assist with this process too.
About Midland Credit:
Midland Credit has been operating for more than thirty years. This ensures the firm is one of the most experienced car finance firms in the United Kingdom. The company knows the importance of offering car finance and the firm knows that the current economic crisis, or people's own bad credit rating, shouldn't work against someone when they are looking to obtain car finance. The firm also knows that time is of the essence and aim to provide a decision within one hour of the application being submitted.