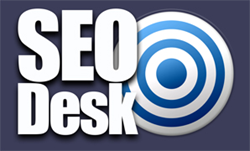 (PRWEB UK) 28 April 2014
Red Clam, an independent family run estate agent service, is pleased to announce that they offer new properties to rent all the time, and these properties are now listed on their website. The company has been upgrading their website in recent months and is pleased to say they now offer a real-time service with respect to the properties that they have on offer. The company is always happy to offer assistance to clients at their office, but with their website now fully integrated with the properties they have available to rent, they are able to offer a better service to tenants and landlords, whether that is current or potential.
The company was established in 2008 as a reaction to the poor level of service that was being offered by estate agents in the local area. Realising that there was a genuine need and demand for an honest and reliable estate agent service in Surrey, Red Clam quickly developed a reputation as being a local firm that could be trusted. The firm utilises their local knowledge with considerable experience in the industry, helping to provide clients on all sides of the property market with what they are looking for. The firm has won a number of awards in the short time they have been operating, and they are well regarded as being amongst the best letting agents Guildford has to offer.
Red Clam is well regarded with respect to the rental and letting market in Surrey. Given the nature of the property market and the difficulties many clients are facing with respect to obtaining a mortgage, the rental market has become an increasingly competitive sector of the property market. This is where Red Clam is happy to provide assistance and services to people on all sides of the rental market. The fact that the firm provides services for tenants and landlords ensures that clients can be brought together in a short period of time, helping to please everyone as quickly as possible.
The firm also offers the most cost effective and value for money property management Surrey has to offer. While renting out property is an attractive proposition for many people, the tasks involved with being a landlord can be off-putting for many people. This is where the experience and expertise of Red Clam is highly effective. The firm is able to provide a wide range of services that will ensure landlords generate income while undertaking a minimal amount of work. The firm will also provide a high standard of vetting to ensure that properties are maintained in excellent condition.
About Red Clam:
Red Clam was established in 2008 with the aim of offering a high standard of service in the Surrey property market. The firm offers a wide range of services to clients on all sides of the property market, including tenants and landlords. The firm is regarded as a property management specialist and is highly regarded across Surrey.