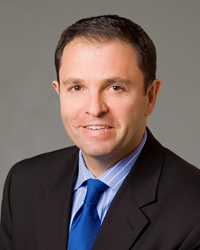 Atlanta, Georgia (PRWEB) April 11, 2014
Cherry Bekaert LLP ("the Firm"), one of the country's largest accounting and consulting firms, is proud to announce Derrick Sturisky has joined the Firm as a Principal in the Risk Advisory Group.
Sturisky will offer the Firm's clients significant capability in building Enterprise Risk Management (ERM) and Operating Frameworks that support in reducing risk, increasing confidence, upgrading compliance, improving performance and/or lowering cost. He has led a number of global transformational projects, and has extensive experience in ERM, project risk, governance, risk appetite, risk reporting, risk training, incident management/business resiliency and optimization of risk within specific business domains. Sturisky also has substantial experience in business process re-engineering, ERP implementation and SAP GRC. Based in Cherry Bekaert's Atlanta, Georgia office, he will work closely with the Firm's manufacturing, transportation, consumer goods, financial services and energy clients.
"Derrick's expertise will make him a valuable addition to our Risk Advisory team," remarks Scott M. McKay, the Firm's National Leader of the Risk Advisory Group. "With over 20 years of management consulting experience, Derrick brings a unique set of skills that will help our clients in better identifying, evaluating and responding to strategic, financial, operational and compliance risks which is foundational to successful execution of their long-term growth strategies."
Prior to joining Cherry Bekaert, Sturisky was a partner with a publicly traded, global management consulting firm and also held various leadership positions with a Big Four consulting firm. In addition, he has experience working with clients in the U.S., South Africa, Europe and Australia.
Sturisky has a Bachelor's of Science in Computer Science from the University of the Witwatersrand in Johannesburg, South Africa, and also holds various SAP, Six Sigma and Project Management Certifications. He is a frequent author and speaker on risk-related topics.
About Cherry Bekaert LLP
As a nationally recognized, growth-oriented firm, Cherry Bekaert has the resources to take your business as far as you want to go. The Firm's industry specialists already know your marketplace, so they can help you make the most of emerging opportunities while minimizing compliance headaches. With their down-to-earth style and wealth of practical advice, you will find Cherry Bekaert an indispensable part of your team.
Ranked among the largest accounting firms in the country, Cherry Bekaert specializes in offering solutions that impact their clients' ability to grow. For more than 65 years, global corporations, private businesses, government entities, nonprofits, emerging firms and successful individuals have relied on Cherry Bekaert to guide them forward as their growth advisor. | cbh.com