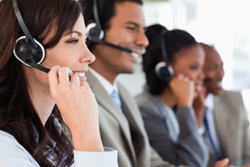 Atlanta, GA (PRWEB) April 11, 2014
AQuickDelivery, a recognized leader in same-day delivery, distribution and transportation services, announces billing reference labeling for courier orders. The announcement comes in an effort to provide its account holders with value-added service options, accounting tracking and assist with their internal service request documentation. AQuickDelivery pursues to be the best choice in same-day courier solutions throughout Atlanta and Georgia areas.
AQuickDelivery offers billing reference labeling for each order for its account holders to make internal tracking of service requests and payments to the courier easy. Billing references are utilized in various ways by customers and are effective when their accounts payable is reconciling their employee expenditures. When an account holder makes a courier request, they can attach a billing reference, purchase order number or client label for their billing purposes.
When an order is placed via phone, an AQuickDelivery representative offers the account holder if they would like to label the order with a billing reference. Once attached, the order now has a billing reference number in which the courier will use upon invoicing the account holder. Their accounts payable will recognize the billing reference, which shows why it was performed and who made the service request.
With billing reference labeling, AQuickDelivery will save clients valuable time and effort. Also, in the event there are any future discrepancies, account holders can always contact the Atlanta courier and make reference to their billing label. Non-account holders can request to add billing references to their orders upon request as well. For orders placed via online, customers are recommended to add any billing references within the notes section of the order. For any further assistance, customers can contact AQuickDelivery 24/7 for any inquiries or billing reference adjustments.
AQuickDelivery is a premier same-day courier offering transportation and distribution services. From small packages to palletized freight, AQuickDelivery delivers fast! As a leader in the courier industry, their goal is to perform optimal courier logistic solutions and superior customer service every time. The courier provides same-day delivery successfully for over 1,500 clients, including Fortune 500 companies.