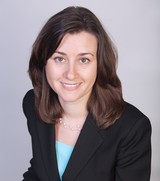 Not only are they winning those fights, but courts are awarding attorneys' fees for unsubstantiated lawsuits filed by the government.
Houston, TX (PRWEB) April 10, 2014
A half-million dollar judgment against the U.S. Department of Labor for attorneys' fees could put the brakes on governmental agencies that have accelerated audits and citations of businesses' payment of wages in recent years, according to the lead attorney in the case, Annette Idalski, of the national law firm Chamberlain Hrdlicka.
An opinion and order filed in the U.S. District Court Southern District of Texas Victoria Division orders the Department of Labor to pay more than $565,000 in attorneys' fees to a Corpus Christi oilfield services company for a case Judge John D. Rainey wrote "should have [been] abandoned."
The decision is a significant win for small U.S. businesses that have felt increasingly pressured to give in to overreaching governmental demands, Idalski said.
"The Department of Labor and the EEOC are aggressively pursuing employers, and employers are starting to fight back," said Chamberlain Hrdlicka's Annette Idalski, lead counsel on the case. "Not only are they winning those fights, but courts are awarding attorneys' fees for unsubstantiated lawsuits filed by the government."
The case, Gate Guard Services, L.P. v. Hilda L. Solis, Secretary of Labor, United States Department of Labor, Civil Action No. 6:10-cv-00091 (S.D. Tex. April 9, 2014), involves South Texas-based Gate Guard Services L.P., which arranges for attendants who log in vehicles entering and departing restricted sites such as oil and gas fields, construction sites and ranches. Gate Guard classifies the workers, who typically live on site in their own RVs, as independent contractors. The Department of Labor said they should be classified as employees, and in 2010 ordered the company to pay about $6.2 million in back wages and overtime pay – a penalty the judge wrote was "so severe it could have put the company out of business."
In a landmark ruling issued Feb. 14, 2013, Rainey found that the workers were properly classified as independent contractors and dismissed the department's enforcement action.
Though that decision removed the specter of damages, it did not compensate the 37-employee company for the nearly $1 million it spent to fight the allegations. Gate Guard consequently filed a motion to recover attorneys' fees under the Equal Access to Justice Act, a 1989 law enacted to protect people who otherwise would be unable to afford to fight for their rights in court.
Rainey's 24-page opinion filed April 7 takes the government to task for the unjustified action against Gate Guard Services.
"Had the DOL interviewed more than just a handful of GGS's roughly 400 gate attendants before presenting GGS with a $6,000,000.00 demand and filing its enforcement action against GGS, it would have known the gate attendants were not employees," Rainey wrote. "The DOL failed to act in a reasonable manner both before and during the course of this litigation, and it continues to insist that the gate attendants are employees, despite overwhelming contradictory evidence."
Idalski, who led the battle on behalf of Gate Guard Services since the original filing in 2010, hailed the decision as a win for all businesses.
"It's costly and difficult for employers to litigate against the weight of the government," Idalski said. "This judgment shows employers that courts will take a stand against the government when it is wrong; governmental agencies do make mistakes. In this case, the U.S. Department of Labor will have to pay more than half a million dollars for its mistake."
About Chamberlain Hrdlicka – Chamberlain Hrdlicka (http://www.chamberlainlaw.com) is a diversified business law firm with offices in Houston, Atlanta, Philadelphia, Denver and San Antonio. The firm represents both public and private companies as well as individuals and family-owned businesses across the nation. In addition to tax planning and tax controversy, the firm offers corporate, securities and finance, employment law and employee benefits, energy law, estate planning and administration, intellectual property, international and immigration law, commercial and business litigation, real estate and construction law.