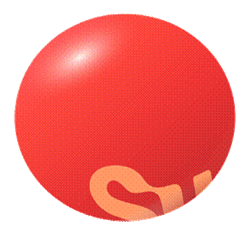 Suntico's mobile approach lets remote workers instantly access or update their business records from any web-enabled device.
(PRWEB) April 15, 2014
According to a 2013 study by the International Data Corporation (IDC), 1.3 billion people will be working remotely by 2015. The study highlights the importance of mobile technology in business today – and the importance of developing a mobile workforce. Irish company Suntico is helping small to medium sized businesses to drive productivity with their unique mobile solution.
Designed especially for small to medium sized businesses that use Sage software, Suntico is an invaluable productivity tool for mobile professionals. It links into a company's Sage 50 records and transforms them into an online workplace that allows users to access or update their business records from any web-enabled device, such as an iPad, Android tablet or smartphone.
Some of the key features of Suntico that support mobility include:
Powerful Search: Suntico's powerful global search function makes finding the information you need simple. With a single click, Suntico searches your entire database in seconds, collecting relevant results from across accounts, contacts, transactions and notes.
Bookmarks:The bookmarks feature stores the most used contacts and addresses. It then presents this information at the top of a list, saving the user time scrolling or searching through their contacts.
Wall:The easy to use wall function saves time sifting through emails or a shared file system looking for information, something which is difficult to do on a smartphone or tablet, and often requires remote access software and a formalised company filing system. Suntico links documents, notes, comments and discussions to the relevant Contact, Account, Transaction, Task or Event. This information can then be tagged or shared on the user's wall.
Personalised List Views: Personalised list views let mobile workers can get the information they need, when they need it. Users can create personalised list views of their contacts, accounts and transactions. These lists can then be accessed through any smartphone or tablet; ensuring that the right information is always on hand.
Touch to Call/Touch to Email: The touch to call/touch to email function allows users to contact clients at the touch of button, eliminating the need to scroll through address books or search for the information online.
Incorporating seamlessly into an organisation's existing systems, Suntico can be implemented companywide in minutes. Suntico is fully compatible with all current versions of Sage 50 Accounting US Edition (formerly Sage Peachtree), Sage 50 Accounting Canadian Edition (formerly Simply Accounting) and Sage 50 Accounts in the UK and Ireland. To learn more, visit the Suntico website.
About Suntico
Suntico, the online workplace designed especially for SMBs that use Sage accounting software. It saves people time while managing their business relationships and transactions. It provides instant access across the company to relevant business records, notes, discussions and tasks through any computer, tablet or smartphone.