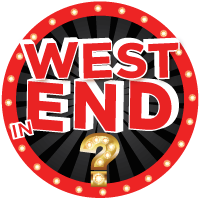 London, United Kingdom (PRWEB UK) 11 April 2014
'West End in ?' has announced their first series of West End musical theatre workshops in the London areas of Hampstead, Chelsea and Richmond. During the week-long workshops, kids will learn songs, dance routines and scenes from top West End shows including Charlie and the Chocolate Factory, Matilda, The Lion King and Wicked.
These interactive theatre workshops are taught by the actual West End performers from these popular shows and at the end of the week, students will put on a performance for family and friends.
"We don't just bring in any teachers – we bring in the actual performers who have starred in these shows," Park explains. "These are real West End actors who know the shows inside out and who will not only teach the shows, but share insights and stories about performing in the West End."
'West End in ?' was launched this month by professional performer and arts educator, Michael Park. His passion for performing arts education inspired him to start his own teaching management company, Performance Solutions Management, which specialises in providing the education sector with highly qualified teachers from the performing arts industry.
"This really is an invaluable experience for any young person interested in singing, dancing and acting. It's hard enough to get tickets for the most popular West End performances, but these kids will have the opportunity to actually learn from the stars themselves and get a feel for the excitement of a career on stage."
Due to the personalised timetable, workshop places are strictly limited and early booking is advised. To book a space now or for more information, visit the 'West End in ?' website or contact Michael Park directly at michael(at)westendin(dot)com.
About 'West End in ?'
'West End in ?' is dedicated to changing the lives of young people through performing arts education. The 'West End in?' project was founded by Michael Park, a performing arts educator and trained performer of many years. He also runs a teaching management company, Performance Solutions Management, which supplies schools across the UK with top qualified performing arts instructors.