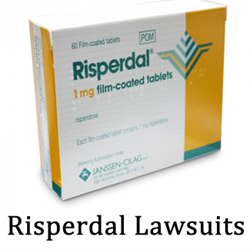 Victims of gynecomastia associated with the use of Risperdal may be eligible to file a Risperdal lawsuit. For a free legal consult contact Wright & Schulte at yourlegalhelp.com or call 800-399-0795
Columbus, OH (PRWEB) April 12, 2014
The Risperdal lawsuit lawyers at Wright & Schulte LLC, note that the Arkansas Attorney General has filed a petition with the state's Supreme Court asking it to reconsider a recent decision which overturned a $1.2 billion Risperdal lawsuit verdict awarded to the state in 2012 over the marketing of the antipsychotic medication. According to a report from the Associated Press, Attorney General Dustin McDaniel asserted in the petition that the decision to overturn the verdict did "significant harm" to the state and broke from 170 years of precedent because the justices ruled on issues not previously raised in the filing.
[arkansasbusiness.com/article/98065/dustin-mcdaniel-asks-supreme-court-to-reconsider-risperdal-ruling, Associated Press, April 8, 2014]
The Arkansas Risperdal lawsuit was originally brought under the state's Medicare Fraud law (SUPREME COURT OF ARKANSAS No. CV-12-1058). But according to the Associated Press, a majority on the Arkansas Supreme Court ruled that the law only applied to health care facilities, and not large drug companies like Johnson & Johnson and its Janssen Pharmaceuticals unit. The petition noted that the 1993 Arkansas Medicare Fraud law had remained unchanged for 21 years, and held that the Court had improperly transformed a "well understood and accepted interpretation of the law."
Risperdal is an atypical antipsychotic drug used to treat schizophrenia, bipolar disorder and irritability in autism patients. According to the Associated Press, the $1.2 billion judgment was awarded to the state in 2012, after a Pulaski County jury found Johnson & Johnson and Janssen had improperly marketed the medication for off-label uses and concealed its potential risks.
According to court documents, more than 350 Risperdal lawsuits have been filed in a mass tort proceeding underway in the Philadelphia Court of Common Pleas in Pennsylvania, all of which allege use of the medication caused patients to suffer serious side effects, including gynecomastia (male breast growth). Bloomberg News reported in October 2012 that Johnson & Johnson reached undisclosed settlements in five Risperdal gynecomastia claims filed in the Pennsylvania litigation just before the cases went to trial. Since then, court records indicate that some 80 Risperdal gynecomastia claims have been settled, though dozens remain unresolved and filings continue. (In Re: Risperdal Litigation, Case ID. 100300296)
[Bloomberg.com/news/2012-10-04/johnson-johnson-agrees-to-settle-five-rispersal-suits.html, Bloomberg News, October 10, 2012]
This past November, Johnson & Johnson and Janssen reached a settlement with the U.S. Department of Justice in which they agreed to pay $2.2 billion to resolve criminal and civil charges involving improper off-label marketing of Risperdal and other drugs. (Case 1:07-cv-10288-RGS) As was the case in Arkansas, the government had accused Johnson & Johnson and Janssen of improperly marketing Risperdal for unapproved uses, and of concealing its side effects.
[justice.gov/opa/pr/2013/November/13-ag-1170.html?source=email_rt_mc_body&app=n, DOJ, November 4, 2013]
Victims of gynecomastia allegedly associated with the use of Risperdal may be eligible to file their own Risperdal lawsuit. To learn more, or to arrange for a free legal consultation with an attorney at Wright & Schulte LLC, please visit yourlegalhelp.com, or call 1-800-399-0795.
About Wright & Schulte LLC
Wright & Schulte LLC, an experienced personal injury firm, is dedicated to the belief that America's legal system should work for the people. Every day, the attorneys of Wright & Schulte LLC stand up for the rights of people who have been injured or wronged and fight tirelessly to ensure that even the world's most powerful corporations take responsibility for their actions. If you're looking for a law firm that will guarantee the aggressive and personal representation you deserve, please do not hesitate to contact Wright & Schulte LLC today. Free Risperdal lawsuit case evaluations are available through yourlegalhelp.com or by calling 1-800-399-0795.
Contact:
Wright & Schulte LLC
812 East National Road
Vandalia, Ohio 45377
1-800-399-0795
http://www.yourlegalhelp.com