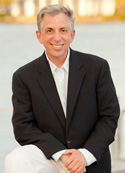 West Palm Beach, FL (PRWEB) April 11, 2014
For the millions of patients diagnosed with sinusitis every year, the Balloon Sinuplasty can be a life-changing procedure. Characterized by sinus pressure, facial swelling, headaches, and dental pain, Sinusitis can cause patients to feel run-down and overall unwell. The Balloon Sinuplasty offered by Dr. Michael Schwartz is a cutting-edge treatment for sinusitis, effectively clearing the sinus passageways for long lasting results. To educate people with the condition and symptoms, Dr. Schwartz has dedicated a new fully responsive design website, http://www.fixyoursinuses.com, exclusively to the procedure.
The new website, which is currently live, aims to provide information to individuals seeking help and considering the procedure. Managed by WordPress, the responsive website can enable users to enjoy a fully responsive web experience on any device, including phones and tablets.
Dr. Schwartz' Balloon Sinuplasty takes less than two hours to complete. During the procedure, performed in his West Palm Beach office under local anesthesia, Dr. Schwartz will gently pass a small balloon catheter through the inflamed sinus pathways. Results are immediately noticeable; patients report less sinus pressure and improved nasal airflow immediately after a Balloon Sinuplasty.
Alternatives to Balloon Sinuplasty include rounds of oral antibiotics and steroids. While these provide some improvement, those with chronic sinusitis will continue to have recurrent symptoms. Traditional surgical intervention shows better results than medicinal treatment, but causes moderate discomfort and requires several weeks to fully recover. The Balloon Sinuplasty is a safe and effective procedure, with minimal downtime.
Dr. Michael Schwartz is a Board Certified Facial Plastic Surgeon and Ear Nose and Throat (ENT) specialist, with over 25 years of sinus surgery experience. He has been involved with the development of Balloon Sinuplasty since its inception. Dr. Schwartz elaborates, "I am offering my patients a truly effective, minimally invasive, state-of-the-art treatment to help them with their chronic sinus conditions."
As a prolific writer and lecturer, Dr. Schwartz is the coauthor of two national studies on the effectiveness of Balloon Sinuplasty, as well as multiple other academic articles. He routinely speaks at conferences across the globe, and trains other doctors in his innovative Balloon Sinuplasty techniques.
For more information on the Balloon Sinuplasty, or to schedule a complimentary consultation appointment with Dr. Schwartz, contact his West Palm Beach office at 561.655.5562 or visit http://www.fixyoursinuses.com. Assistance with travel, lodging reservations, and transportation arrangements are available for out-of-town patients, upon request.