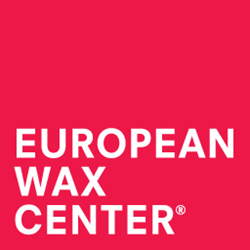 Coral Springs, FL (PRWEB) April 10, 2014
Just in time for Spring Break, European Wax Center Coral Springs has rolled out a significant deal for students to save on hair removal– the Student Wax Pass! This latest discount from the premier waxing specialists gives all students a free fourth waxing in Coral Springs, Pompano Beach, FL after buying 3 full priced waxing services.
Extending beyond Spring Break right through final exams, the Student Wax Pass from European Wax Center saves guests from having to shave. Smooth skin and bold bikini waxing in Fort Lauderdale, Coral Springs, is something every student can now purchase along with their late night pizza.
European Wax Center is a specialist in hygienic body waxing in Coral Springs and allows every student to afford healthy skin and feel pampered. European Wax Center is recognized across Florida as the leader in comfortable waxing thanks to the exclusive use of ouch-less purple Comfort Wax during the Four Steps to Gorgeous hair removal process.
To learn more regarding the Student Wax Pass, guests can find European Wax Center Coral Springs located in the Walk Plaza at 2910 N University Dr, Coral Springs, FL 33065 , or call (954) 475-2444 for more information. This offer is available to any age with valid student I.D.
About European Wax Center
European Wax Center was founded by siblings David Coba, Joshua Coba and Jessica Coba in 2004, and is now recognized as a leader in comfortable and healthy body waxing. The Cobas developed the ultimate wax experience that features the all natural COMFORT WAX™ developed in Paris and the 4 Steps to Gorgeous™ process -- Cleanse, Prepare, Wax, Rejuvenate. As well, features include a clean, professional environment, full-privacy Wax Suites, and exceptional service exclusively for EWC guests. Now, luxurious waxing can be incorporated into everyone's regular routine and skincare regime. European Wax Center enables everyone to feel pampered, beautiful and sexy. For more information about European Wax Center or to inquire about owning a franchise log onto waxcenter.com or like us on Facebook at http://www.facebook.com/EuropeanWax and twitter @EuropeanWax.