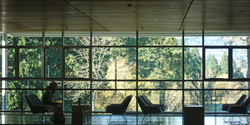 Portland, Oregon (PRWEB) April 10, 2014
In anticipation of the May training, several informational webinars have been scheduled to provide an overview of the program for those professionals who might be interested in becoming a partner in delivering Earth Advantage Commercial small-building certification. All webinars are at 10 a.m. PDT on the following dates:

Thursday, April 17
Wednesday, April 23
Thursday, May 1
Wednesday, May 7
Tuesday, May 13
Firms interested in signing up for a webinar can visit: earthadvantage.org/commercial/.
About Earth Advantage Commercial
Earth Advantage Commercial (EAC) is a certification program specifically aimed at smaller commercial, institutional and educational projects. We launched the program in 2009 and have received requests to expand into other parts of the country in order to meet the demand from the fast growing small commercial building market.
About Earth Advantage
Earth Advantage is a Portland-based nonprofit whose mission is to accelerate the creation of better buildings. We provide knowledge to building professionals and information to consumers through certification, research, education, and product development to move the building industry towards more sustainable practices.