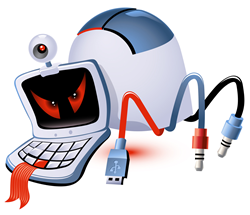 our customers' data was never at risk from this vulnerability.-Brett Frierson, COO
Lutz, FL (PRWEB) April 11, 2014
Responding to customer concerns of the recent news of the "HeartBleed" exploit, Gainesville Coins, a leading bullion distributor, notes that its network was never vulnerable to the attack.
"We've received concerns from our customers after rumors surfaced that some online bullion dealers were exposed to this exploit," says Gainesville Coins COO Brett Frierson. "We would like to note that our servers have never used the OpenSSL cryptographic library, and our customers' data was never at risk from this vulnerability."
The HeartBleed attack allows outside parties to bypass network security of servers using OpenSSL, and grab 64 bits of data randomly from server memory. With enough attacks, hackers can piece together user names, passwords, credit card data, and even the keys used to encrypt data on the server. This attack leaves no records on security logs, so there is no evidence of the intrusion to alert network administrators. The vulnerability is said to have existed for two years before its recent discovery by software security teams. (Wall St Journal report, CNN report.)
Ryan Johnson, IT manager and lead programmer at Gainesville Coins, stated "In such a high-value industry as precious metals trading, network security is the most important aspect of doing business. At Gainesville Coins, we are constantly enhancing network security, and proactively implement the latest safeguards to secure our clients' data."
About Gainesville Coins: Gainesville Coins is one of the largest and most-respected precious metals distributors in the world, offering our global client base a wide selection of bullion, precious metals coins, and certified coins.