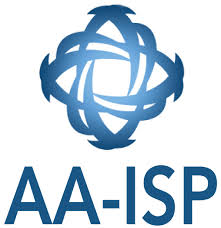 This makes it 5 years in a row that Chad Burmeister has been named Top 25 Inside Sales Professional by the American Association of Inside Sales Professionals. - Larry Reeves, CEO, AA-ISP
San Mateo, CA (PRWEB) April 11, 2014
ConnectAndSell was named by the American Association of Inside Sales Professionals as the Service Provider of the year. At the same event, Chad Burmeister VP, Sales & Marketing at ConnectAndSell, was recognized as one of the Top 25 Most Influential Inside Sales Professionals for the fifth year in a row.
Each year, the AA-ISP honors individuals, organizations and service providers at its Annual Leadership Summit for their outstanding contribution to inside sales. ConnectAndSell was selected from amongst over 6000 member organizations as the Top Service Provider as voted on by AA-ISP members. Burmeister was recognized for the 5th year in a row as a one of the top 25 Most Influential Inside Sales Professionals for his character, thought leadership and commitment to advancing the profession of Inside Sales to the next level of professionalism and performance.
Burmeister said, "These awards are a huge honor and a source of great pride for our organization. It's validation of our effort and dedication to providing an outstanding product and the highest level of service to our clients."
About ConnectAndSell - ConnectAndSell has helped sales representatives at nearly 1000 companies, including hundreds of technology startups and several Fortune 500 companies, have more live B2B conversations in 90 minutes than they would otherwise achieve in an entire week. ConnectAndSell's SaaS Sales Acceleration Technology enables rapid, time compressed sales growth without adding headcount. ConnectAndSell de-risks your business against failures by:
1) Enabling companies to pivot more rapidly by gathering real time feedback from prospective clients in weeks, not months;
2) Reducing the risk of making bad hires, and avoiding delays caused due to the training and ramp up of new reps by making your existing staff more productive.