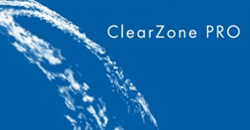 Carlsbad, CA (PRWEB) April 10, 2014
Dimension One Spas is proud to announce, ClearZone® PRO! This factory installed option is now available exclusively on the @home Collection.
ClearZone PRO is D1's new standard water purification system for the @home Collection that creates 47% cleaner water than a standard ozone system. D1 continues to deliver the best hot tub water management available in every collection.
An improvement that the ClearZone PRO system has to offer includes a Mazzei-T injector which infuses the water with ozone, mixing with more drops of water for a deeper clean.
A contact chamber has also been added where water is infused with ozone in a controlled environment to disintegrate impurities. After the contact chamber there is an additional mixing de-gas chamber that further purifies the water to be sparkling clean.
###
Dimension One Spas (D1), founded in 1977, is the industry leader in premium spas and swim spas and the home of the world's first curvilinear hot tub. Rooted in design, performance and style, D1 has crafted truly extraordinary user experiences with over 30 patents that incorporate site, sound, mood and healing hydrotherapy. D1's four collections include the Bay Collection, Reflections Collection, @home Collection and the AquaFIT line. To learn more visit http://www.d1spas.com.