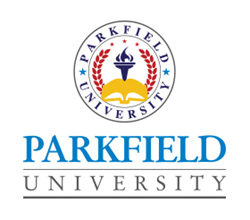 We are pleased that our hard work has been recognized through this award.
Houston, TX (PRWEB) April 12, 2014
Parkfield University receives 'Best Online Course Material' Award by a non-profit international organization, responsible for evaluating the standards maintained by online educational institutions around the world. The award has been given to Parkfield University for performing extraordinarily in creating advance online course material for students.
For the past several years, Parkfield University's international faculty has successfully created specialized and result-oriented course material for its online students, considering students' educational and professional requirements. The university makes sure that its online course material meets the expectations of its students. "We are pleased that our hard work has been recognized through this award," said Richard G. Tartar, official spokesperson of Parkfield University.
Parkfield University is an international online university, highly dedicated to create and maintain advance higher education standards in its online course material. Parkfield University is one of the four other international online universities to have received this award. Parkfield University has been selected for the prestigious award for the credibility of its online course material, its utilization in improving online learning experience, and the standards of its international faculty.
At Parkfield University, the officials along with the faculty members constantly work to facilitate students at every levels of their online learning. Highly experienced and qualified international faculty at the university, after careful research and study, create outstanding online course material for their students. They make the best use of their online lectures, videos, chat rooms and discussion forums for the sake of creating a smooth and uninterrupted learning environment at Parkfield University.
"Parkfield University is a big name in the world of online education globally. Parkfield University's hard work in providing advance online course material indicates that the university is adopting comprehensive and effective measures in promoting higher education," Tartar added.
Parkfield University is an accredited online university with a global presence. The university is committed to provide superior quality online education. At Parkfield University, students are facilitated with the best and competency-based online programs and course materials. Parkfield University offers utmost support and guidance for its online students, as they get associated with its engaging and experienced community of qualified international faculty. Parkfield University constantly designs its online courses and programs as per the international standards.