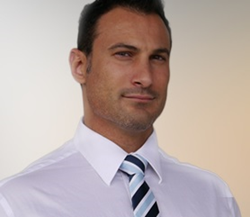 Sacramento, California (PRWEB) April 15, 2014
Over the course of his legal career, Anthony Hughes has successfully handled over five thousand bankruptcy cases in northern California, distinguishing himself as an experienced attorney and dedicated advocate for his clients. In completing the strict requirements for certification in consumer bankruptcy law, Anthony has demonstrated not only his commitment to providing California residents with skilled legal representation but also his continued pursuit of education and knowledge in the field.
Congress has recently drawn attention to the importance of Board certification in the successful national application of bankruptcy law, putting in place new guidelines recognizing that this certification provides a meaningful and objective measure of skill and expertise in the field. Through his completion of the certification requirements, Anthony has demonstrated his dedication to raising the bar of excellence among bankruptcy attorneys in northern California.
With over thirty years of experience in bankruptcy law, the attorneys at Hughes Financial Law offer creative and innovative results for clients seeking freedom from debt. Offering free consultations on bankruptcy options, as well as financial solutions for those seeking alternatives to bankruptcy, Hughes Financial Law has made it its mission to provide personalized legal support and guidance to California residents threatened by wage garnishment, foreclosure, or legal judgement in the face of debt.
With multiple offices in Sacramento and the surrounding area, Hughes Financial Law has become one of the largest bankruptcy firms in California. With their commitment to reliable, local representation, Anthony and his fellow attorneys at Hughes Financial Law consistently seek to instill in California residents the confidence needed to file a successful bankruptcy claim.