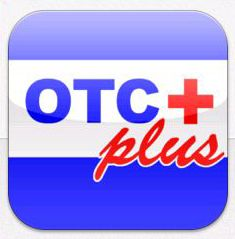 ...There are plenty of apps you can download to help save money...
Rock Hill, SC (PRWEB) April 11, 2014
Smartphones may be expensive, but owning a smartphone can have an economical advantage. There are plenty of apps that can be downloaded to help save money with little effort and no cost. Categories of money saving apps range from healthcare, shopping, to purchasing gas. Here are the five must-have apps for saving money.
OTCplus was created to help consumers pick the correct over-the-counter medicine for their symptoms. It is easy and simple to use, and offers discounts on certain OTC medicines. Click here to find OTCplus for iPhone or Android. This app was created by ACE Innovation Group.
GasBuddy compares the prices of gas at gas stations. It locates gas stations near the user and displays the price. A user can report a gas price to keep the app up to date. A user can report a new price, and they will get points toward a give-away. GasBuddy offers a community for people to work together to report prices to save others money. This is available for iPhone and Android users.
Retailmenot finds coupons for numerous retail stores. It holds coupons in case one is forgotten. All one has to do is show the phone to the cashier. With this app the user can browse nearby malls, top coupons and retail stores. The user can even get updates on coupon expiration dates so they will never miss a good deal.
Copay Discount app is designed to alert both physicians and patients how to get discount information on the prescriptions both name brand and generic. Pharmaceutical companies get consumers to use their products, doctors can choose the best affordable medication available for their patients and consumers can get brand medication at a discount price regardless of insurance approval. Click here to find Copay for iPhone or Android.
Groupon allows consumers and groups to purchase services and products. The categories for the Groupon include hobbies, classes, or beauty services. The deals on Groupon differ depending on the cities. To purchase using Groupon, one buys directly from the app. It is important to read the fine print during a purchase using Groupon.