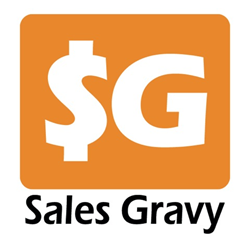 If you're tired of getting brushed off by prospects, then don't miss this webinar. -Jeb Blount, Sales Gravy's CEO
Augusta, GA (PRWEB) April 11, 2014
Mike Brooks, Mr. Inside Sales, will be the featured speaker for the Sales Gravy Webinar: Conquer the Sales Stall: Stop Being Put Off by Objections that Stall Your Sales – And Your Income! In this webinar, participants will learn the most effective way, word-for-word, to get past objections and conquer sales stalls.
With more and more salespeople setting appointments and selling over the phone, the skills needed to deftly deal with objections that stall the sales process are at a premium.
"Sales professionals are constantly get stalled with objections like 'We're not interested right now' or 'Could you email me something?'" states Brooks. "To close more sales, it is critical that salespeople learn how to get past these common reflex responses and engage prospects in the sales process."
Brooks, who is also the author of two popular books, "The Real Secret of the Top 20%" and "The Ultimate Book of Phone Scripts", goes on to say that salespeople who are able to get past initial objections, rise above the noise and stand out. He says it is all about gaining confidence by knowing what to say and how to say it.
"We are thrilled to have Mike Brooks join the Sales Gravy Webinar series," says Sales Gravy's CEO, Jeb Blount. "His years of experience in the sales profession make him a credible speaker that we know our audience will love. If you're tired of getting brushed off by prospects, then don't miss this webinar. You'll learn what it takes to get through, and keep your sales from stalling."
You can register for Conquer the Sales Stall: Stop Being Put Off by Objections that Stall Your Sales – And Your Income here: www1.gotomeeting.com/register/848657224. Join the webinar live on Thursday, April 17th, 2014 at 1:00PM EST, or listen to the webinar recording that will be sent to all registrants.
About Sales Gravy: SalesGravy.com helps employers Find Better Salespeople Fast™. Sales Gravy boasts the world's largest sales talent community and attracts a rich audience of college educated B2B sales professionals and sales leaders. To learn more about how Sales Gravy can help your company source, recruit and hire better salespeople, please visit http://www.salesgravy.com or call 706-664-0810 x108.