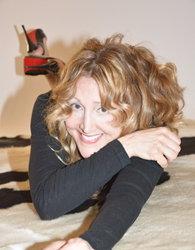 That might have been a character I played.
(PRWEB) April 10, 2014
On October 14, 2013 at The W Hotel in Beverly Hills, Diana Alouise, executive producer of One Minute Comic: The Rob Sampson Story, conducted a videotaped interview with Mickey Rooney, who passed away April 6, 2014. Excerpts from the interview with Rooney are included in the trailer on YouTube. The impetus for Alouise's interview was a long-standing Hollywood rumor that Rooney created the Rob Sampson character in his vaudeville days.
The documentary is about the search for a legendary "underground" comedian (Rob Sampson) whose gimmick was doing only one-minute shows that were different every time he took the stage.
Alouise, who is also a standup comic and author of a forthcoming memoir called No Regrets, notes, "Mickey was happy to talk about comedy and even shared a few jokes from some of the beloved comedians he'd worked with, including Sid Caesar and Henny Youngman. He claimed his favorite joke was 'Who was that lady I saw you with last night? That was no lady; that was my wife!'"
When Alouise asked Rooney about Rob Sampson, he said, "That might have been a character I played." She notes, "He shrugged his shoulders, cocked his head to the side and flashed a wry grin, leaving viewers to wonder if it was really him or he was just fueling the urban legend."
The documentary, which features several prominent comedians such as Gilbert Gottfried, Bobcat Goldthwait, Kevin Pollack, Nick Swardson, Bill Burr and many others, is currently in post-production and will be released in Fall 2014.