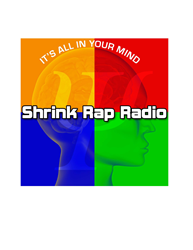 packed with information to open a whole new view of the human mind and behavior to listeners
Greenville, SC (PRWEB) April 15, 2014
In the September, 2013 interview Robert A. Moss, Ph.D., ABN, ABPP discussed the origins and current status of his work on the columnar brain code model (Dimensional Systems Model) and its applied treatment approach (Clinical Biopsychology). He has discussed this for years in his professional articles, self-help books and CDs, professional training, and clinical practice. The 50 minute interview, packed with information to open a whole new view of the human mind and behavior to listeners, is now available in transcribed form at http://www.shrinkrapradio.com/369.pdf.
Dr. Moss has written a professional treatment manual on Clinical Biopsychology, as well as popular books on Givers and Takers. This year, he has written articles on this psychotherapy treatment approach for practicing psychotherapists in January's New Therapist magazine and April's Neuropsychotherapist magazine. He presented an hour continuing education workshop at the April international conference of the Christian Association for Psychological Studies in Atlanta.
In contrast to other psychotherapy theories (psychodynamic, humanistic/existential, cognitive-behavioral), the Clinical Biopsychological approach is the only one based on how the brain processes and encodes information. Last September Dr. Moss authored the first refereed professional article on the brain-based concept of Givers and Takers and how this appears to explain the two "metatraits" of the current predominant Five Factor Theory of personality traits.
Shrink Rap Radio (http://www.shrinkrapradio.com) is produced by emeritus professor, Dr. David Van Nuys, and for eight years now he has been interviewing interesting people in and around the broad world of psychology. The show has listeners in more than 179 countries. Their website typically gets over 800,000 hits a month. At this point, "Dr. Dave" has put up 398 shows, all available for free. Past interviewees have included such notables as Dr. Jaak Panksepp, Dr. Lou Cozolino, Dr. Mark Solms, Dr. Phil Zimbardo, Dr. Jonathan Haidt, Dr. Richard Davidson, Dr. Robert Altemeyer, Dr. Stanley Krippner, Dr. Charles Tart, Dr. James Pawelski, Dr. Irvin Yalom, and Dr. David Barlow, among others.
Full information on all aspects of the brain theory and its applications, including all related articles, is available at emotionalrestructuring.com. All of his current brain-related articles are also available at ReseachGate.com and Academia.edu. Dr. Moss is board certified in clinical psychology and neuropsychology. He has authored 49 professional articles and presented at numerous regional, national, and international conferences. He is the editor-in-chief of AIMS Neuroscience which has a theoretical emphasis and will have its inaugural issue next month.