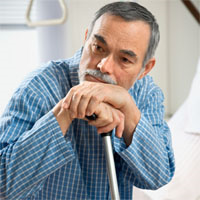 The jury's decision confirms what was suspected by the FDA more than six years ago.
Raleigh, NC (PRWEB) April 12, 2014
Bladder cancer patients who took the drug Actos to control diabetes may now be able to establish a legal nexus or connection between the drug and the disease, thanks to a high-profile legal decision made this week.* If you are a bladder cancer patient who took Actos, you can start here to find a law firm that is handling these cases and can discuss your legal rights.
Based on evidence presented during the federal trial, a jury concluded that Actos' manufacturer, Japanese drug company Takeda Pharmaceutical, deliberately tried to cover up the possibility of a link between Actos and the development of bladder cancer. (In Re: Actos [Pioglitazone] Products Liability Litigation, MDL Docket No. 2299, No. 6:11-md-2299, Allen v. Takeda Pharmaceuticals North America Inc., et al., No. 12-64, E.D. La.)
Actos was approved by the FDA in 1999. In its decision, the jury noted that Takeda was likely aware of the possible increased risk of bladder cancer by the early 2000s but failed to share the information with doctors and patients. (Terrence Allen, et al. v. Takeda Pharmaceuticals North America, Inc., et al, No. 6:12-cv-00064)
By 2008, however, the FDA decided the scientific evidence linking Actos and bladder cancer was great enough to require the company to put a warning on their packaging. The FDA reiterated its ongoing concerns in a 2010 update. ("FDA Drug Safety Communication: Ongoing Safety Review of Actos (pioglitazone) and Potential Increased Risk of Bladder Cancer After Two Years Exposure", FDA website, Sept. 17, 2010, http://www.fda.gov/drugs/drugsafety/ucm226214.htm)
But these warnings may have come too late for thousands of bladder cancer patients, including Terrence Allen, the bladder cancer patient who brought the suit in Louisiana. (Terrence Allen, et al. v. Takeda Pharmaceuticals North America, Inc., et al, No. 6:12-cv-00064) Allen had been taking Actos for his diabetes since 2006. He was diagnosed with bladder cancer in 2011.
"The jury's decision confirms what was suspected by the FDA more than six years ago," says Cancer Monthly's Managing Editor, Alex Strauss. "In most cancer cases, it is impossible to know what caused the disease. But in the case of bladder cancer among diabetics who took Actos, the search for a cause has been significantly narrowed by this verdict."
Bladder cancer patients who took Actos are urged to seek the advice of an experienced attorney to determine whether they have a right to a claim. Patients with concerns can click here for more information.
*Fackler, Martin, "Jury Awards $9 Billion in Damages in Drug Case, April 8, 2014, The New York Times, http://www.nytimes.com/2014/04/09/business/international/japanese-drug-maker-ordered-to-pay-6-billion-over-cancer-claims.html?_r=0)
For over ten years, Cancer Monthly has been the only centralized source of cancer treatment results. Patients can see the actual survival rate, quality-of-life indicators, and other key data for approximately 1,500 different cancer treatments. Cancer Monthly provides timely and ground-breaking news on the causes, diagnoses and treatments of the most common cancers including Bladder, Brain, Breast, Colon, Kidney (Renal), Liver, Lung (NSCLC), Ovarian, Prostate and Rectal Cancers, Melanoma, Mesothelioma, and Non-Hodgkin's Lymphoma. Written for patients and their loved ones, Cancer Monthly helps families make more informed treatment decisions.