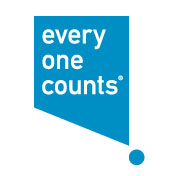 Everyone Counts makes voting easy, secure and independent for voters with disabilities
San Diego, CA (PRWEB) April 15, 2014
Everyone Counts continues its mission of improving accessibility to all eligible voters through technology by participating in an industry-leading panel discussion on best practice and innovations in serving voters with disabilities, organized by the United States Agency for International Development (USAID).
Panelists will share lessons learned and best practices from USAID-supported democracy and governance projects from around the world that have successfully demonstrated a disability inclusive development approach. Sub-themes will include civil society strengthening, voter and civic education, technology and media, training of electoral bodies, and election monitoring.
Nick Coudsy of Everyone Counts will be sharing lessons learned during The Empowering BiH Citizens with Disabilities to Vote Privately and Independently Project, conducted by Everyone Counts and the Association of Election Officials of Bosnia & Herzegovina. The project focused on understanding the issues and challenges faced by voters with disabilities and conducting a trial of various traditional and technology based improvements to the electoral process, with the aim of improving access and empowering voters to cast their ballots in secrecy. The trial was considered a huge success and can be replicated in countries throughout the world who are interested in better serving voters with disabilities. Everyone Counts unique Software as a Service voting systems not only improve access, privacy and independence for voters with disabilities, but the perpetually state of the art platform also brings sustainability, scalability and complete auditability to elections for the first time.
Mr. Coudsy will be joining fellow speakers Virginia Atkinson, The International Foundation for Electoral Systems; Aaron Azelton and Kent Fogg, The National Democratic Institute; Dario Soto Abril, The Trust for the Americas at the Organization of American States; and Mason Ingram, Pact. The discussion will be moderated by David Yang, USAID, Acting Deputy Assistant Administrator of the Bureau for Democracy, Conflict and Humanitarian Assistance.
The discussion will culminate in the launch of a new manual,Equal Access: How to Include Persons with Disabilities in Elections and Political Processes, developed by the International Foundation for Electoral Systems (IFES) and the National Democratic Institute (NDI) with support from the US Agency for International Development (USAID), that outlines the challenges faced by persons with disabilities in political participation and how these barriers can be overcome.
"Everyone Counts makes voting easy, secure and independent for voters with disabilities by combining state of the art software and familiar hardware such as tablets and laptops with accessibility options like screen readers, large buttons, and sip & puff devices," said founder and CEO Lori Steele. "We are honored to be the only election vendor asked to contribute to this important work being led by IFES, NDI and USAID."
The discussion will take place Tuesday, April 15th in Washington, DC.
###
About Everyone Counts:
Everyone Counts is disrupting the $31 billion elections industry and migrating government and private-sector elections worldwide to its Software as a Service (SaaS) model. The company provided election services to nearly 100 election jurisdictions across the US in the 2012 Presidential election, pioneered the first use of iPads for voting in the State of Oregon in 2011 and 2012, and provided the largest ever online voting to-date in a government election, in the State of New South Wales, Australia in 2011. Bosnia-Herzegovina provided Everyone Counts' voting systems to citizens with disabilities in a Pilot election, so that they could vote privately and independently for the first time. 2013 saw Everyone Counts taking stewardship of the State of New Jersey's Voter Registration System, as well as providing online voting for the iconic Academy Awards, which resulted in their highest voter participation ever. In 2014, Everyone Counts will transition the Emmy Awards to online voting, as well as work with South Dakota to improve voting for Military Overseas voters.