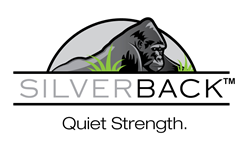 Lanny Bailey, CEO: This new system is just the latest in new technology and performance that Controlled Products is bringing to meet the market's increasing demand for better products and higher performance.
Dalton, GA (PRWEB) April 14, 2014
Anyone can put polyurethane coating on the back of turf, but like any craft, a true professional obsesses over how it can be done best, and how each detail impacts the final result. Controlled Products, the leading manufacturer of synthetic turf products, decided to take control over their destiny and in April 2013, installed a brand new state of the art polyurethane coating line.
Today, Controlled Products announces the launch of Silverback™, the first polyurethane coating system that was designed from the ground up and specifically for synthetic turf. This is a revolutionary process that provides a stronger and more dependable way to apply a backing system that dramatically increases strength and is unmatched by any other turf coatings in the world.
For 25 years, Controlled Products CEO, Lanny Bailey, has been proud to introduce customers to the best synthetic turf in the world. "This new system is just the latest in new technology and performance that Controlled Products is bringing to meet the market's increasing demand for better products and higher performance." Bailey went on to say, "We developed a process through careful research, years of experience and knowledge. Through this, we have built a highly sophisticated coater designed specifically for turf which utilizes advanced chemistry that works together with our primary backing system and yarns. This results in significant benefits for our customers and the end users of our synthetic turf products".
The Silverback™ coating not only provides end users a better, stronger product. It also gives peace of mind that the product will outperform products other manufactures offer. "We know the demands placed on these products, from Football to Soccer, to Landscape and Golf. All require exceptional strength and our unique process and chemistry offers this," says Frank Harp Vice President Manufacturing. Silverback™ coating can be found on all of the Controlled Products family of brands. The independent lab test results speak for themselves and consumers now have a better choice when it comes to the performance of synthetic turf products.
Controlled Products is the parent company of Synthetic Turf International (http://www.synthetic-turf.com), whose network of distributors installs synthetic turf for golf, landscape, playground, pet turf and indoor sporting facilities; Sporturf (http://www.sporturf.com), who supplies large athletic catalog customers and sells and installs athletic fields through preferred partners; GrassTex (http://www.grass-tex.com), which distributes products through retailers, carpet stores and rock yards; Grass Turf Mills (http://www.grassturfmills.com), manufacturer of private label brands for dealers and resellers; and Aqua-Fab, designer of custom logos and images for synthetic turf projects.
About Controlled Products
Headquartered in Dalton, Georgia, Controlled Products (http://www.cpturf.com) produces the highest quality synthetic turf in the industry for every possible application. Sustainability, innovation, research, the ability to customize deliverables and the use of advanced, state-of-the art technology are key priorities for the organization. Established in 1989, Controlled Products is an ISO 9001, ISO 14001 and OHSAS 18001 company. As a founding member of the Synthetic Turf Council (STC), and an STC Certified Manufacturer/Supplier, their expertise is unmatched in the industry. Their synthetic turf products are currently in use in thousands of athletic fields, playgrounds, landscape projects, golf courses and indoor sport facilities throughout the world. To learn more, visit http://www.cpturf.com, call (800) 562-4492 or contact the company at Controlled Products, LLC, 200 Howell Drive, Dalton, Georgia 30721.