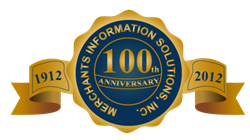 HR professionals can quickly justify the costs associated with integrity testing through a reduction in workers' compensation costs.
Phoenix, AZ (PRWEB) April 15, 2014
Findings from hiring and worker compensation loss experience data representing the period from June 1, 2009 through December 31, 2011 will be presented by Industrial Organizational Psychologists Stephen W. Gilliland, Ph.D. and Jerel E. Slaughter, Ph.D., and management doctoral candidate Dylan Cooper all from the University of Arizona, at this year's SIOP conference in Hawaii on May 15th.
During the course of their research, Dr.'s Gilliland and Slaughter found that unscreened employees were five times more likely to have large workers compensation claims than those that were screened by the Merchants Integrity Test.
"An exciting practical contribution of our research is the demonstration of a solid financial ROI associated with the use of overt integrity tests. Based on workers' compensation claim costs and applicant testing rates, HR professionals can quickly justify the costs associated with integrity testing through a reduction in workers' compensation costs," said Dr. Gilliland.
"The fact that the strongest results were with very large workers' compensation claims suggests that integrity tests are actually most helpful for avoiding 'big mistakes' in hiring," said Dr. Slaughter.
"I am very proud of the results the Merchants Integrity Test achieves for our clients, many of whom view our test as a competitive advantage in their respective industries. It's an honor to have independent research by I/O professionals the caliber of Dr. Gilliland and Dr. Slaughter reporting the positive impact our Integrity Test provided our client. This is another example of what Merchants Integrity Test clients have known for over 35 years, integrity testing significantly reduces workers compensation costs by producing the best job candidates, those with integrity. I know the Merchants Integrity Test can produce similar results across a wide array of industries and hope that these findings will motivate organizations to consider integrity testing as part of their hiring process," said Russ Johnson, President & CEO of Merchants.
Complete results of their research will be presented on May 15th, 2014 at the 29th annual Conference of the Society for Industrial and Organization Psychology in Honolulu, Hawaii. To learn more, visit: http://siop2014.hawaiiconvention.com/.
To read Dr. Gilliland and Dr. Slaughters biographies, click here.
About the Merchants Integrity Test
Noted for reducing workers' compensation loss rates by an average of 60% and reducing workplace hostility, theft and fraud while guaranteeing results, the powerful Merchants Integrity Test saves employers millions of dollars each year by screening out high-risk job applicants who engage in counterproductive behaviors.
About Merchants Information Solutions
Merchants Information Solutions, the exclusive provider of the Merchants Pre-employment Integrity Test which is proven to reduce worker compensation rates an average of 60%, is a national leader in background screening for employers and residential communities as well as a leader in ID Theft Restoration Affinity programs. Honored to have as company national spokespersons Jerry Colangelo and Harvey Mackay, Merchants was founded over a century ago and is dedicated to delivering world-class identity theft and background screening solutions. Merchants is the only NATIONAL SINGLESOURCE PROVIDER of all recognized background screening tools and services for employers and multi-housing communities. http://www.merchantsinfo.com