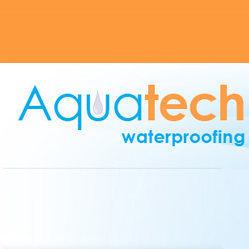 That's right. For quick service, simply visit the Aqua Tech Waterproofing website
Mississauga, Ontario (PRWEB) April 15, 2014
Aqua Tech Waterproofing have recently unveiled a brand new website designed to serve not only their clientele but all those interested in seeking out basement waterproofing tips.
Written by their team of professional experts, Aqua Tech Waterproofing have added to their website weekly blog postings on septic system sump pump installation, what basement waterproofing entails, and foundation repair tips among other topics.
With over twenty-five years of basement repair and waterproofing expertise behind them, Aqua Tech Waterproofing have assisted thousands of customers in foundation repair throughout the Greater Toronto Area. The company has the knowledge and tools needed in order to provide their clientele with only the utmost quality waterproofing services in the area.
Presently, Aqua Tech Waterproofing are offering free estimates to prospective customers to help diagnose their repair needs. Whether it's a leaky basement, cracked foundation, broken sump pump, flooded yard, or some other problem entirely different, the company will have you taken care of quickly at an unbeatable cost.
Their website is designed to accommodate their customers with 24/7 emergency services. That's right. For quick service, simply visit the Aqua Tech Waterproofing website and enter in your name, email, and phone number and a certified technician will contact you immediately – anywhere, anytime. No job is too small or too big for Aqua Tech Waterproofing to tackle.
With the launch of their new website, the company promises to supply their customers with the information they need to better educate them on how to properly maintain their repairs as well as how to diagnose possible issues. Blog articles on foundation cracks, sump pump repair, determining the source of moisture, and the detriments of a sloping yard are only a few of the subjects that Aqua Tech Waterproofing have written about in the past few months.
Proving to be a must-visit for any and all those interested in basement repair and/or waterproofing, Aqua Tech Waterproofing's site represents a significant milestone for the company as they continue to develop new ways to educate the populace on the subject matter.
Aqua Tech Waterproofing have been keeping water out of homes for over twenty-five years and are a privately owned, fully insured company dedicated to providing only the best and most affordable services in the area.
As the Southern Ontario region's premier basement repair and waterproofing organization, Aqua Tech Waterproofing are delighted to have the privilege of communicating with their customers on this new platform.
About Aqua Tech Waterproofing
Aqua Tech Waterproofing are an experienced and cost effective privately owned company that offers high quality services in waterproofing and foundation repair in Toronto, Ontario. With technicians located throughout several service areas such as Oakville, Ajax, Richmond Hill, Thornhill, and Metro Toronto, Aqua Tech Waterproofing capitalizes on 25 years of experience and expertise that you can trust. The company subsequently offers 24/7 Emergency Services, complimentary consultations, free estimates, and a price match guarantee. Through their website, Aqua Tech Waterproofing offers their clientele a simple and easy way to get in touch with a professional any time of day.
View our website here http://www.aquatechwaterproofing.ca/.
# # #
If you would like more information about this topic, please contact Aqua Tech Waterproofing at (416) 300 – 2191 or email at info(at)aquatech-waterproofing(dot)ca.