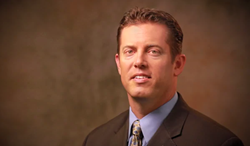 Washington, D.C. (PRWEB) April 11, 2014
Price Benowitz LLP is pleased to announce that David Benowitz has been voted "Best Lawyer" in the 2014 edition of the "Best of D.C." readers' poll. The poll uses reader feedback to generate a list of DC's favorite culinary, cultural, and business locales.
Every year, the paper's readers are surveyed to determine the best of the best of the District's food and drink, arts and entertainment, goods and services, and people and places. The wide range of categories allows readers to vote for their favorite restaurants, businesses, entertainers, and music venues. The paper also released a list of staff picks for various categories ranging from "Best Meal on a Budget" to "Best Contemporary Dance Series."
As one of the founding and managing partners of Price Benowitz LLP, David Benowitz leads a team of 24 attorneys who practice in the District and its surrounding areas in Maryland and Virginia. He is a dedicated criminal defense attorney and a pillar of the local legal community. David has almost two decades of experience practicing law and has received numerous awards throughout his successful career. His most notable accolades include being named a Super Lawyer by Thomson Reuters, as well as receiving a perfect 10 rating on Avvo and an AV rating from Martindale-Hubbell. In addition, he is the only D.C.-based criminal defense attorney to be board certified by the National Board of Trial Advocacy.
David earned his JD from the George Washington University Law School and went on to receive an LL.M. in Trial Advocacy from Temple University's Beasley School of Law. He is licensed to practice in the District of Columbia and the state of Maryland, and he is also admitted to the U.S. District Courts of the District of Columbia and Maryland.
As the winner of the "Best Lawyer" category in this year's poll, David is proud and honored that his hard work and dedication to his clients has been recognized for the third time. His previous titles were earned in 2011 and 2012.
"This award is special to me because it is bestowed on businesses and individuals by the clients they serve," David said. "Everyone at Price Benowitz LLP strives to provide high quality service. This award is confirmation that our clients recognize and appreciate that service, and our hard work and dedication to our craft."
The Washington City Paper hosted the Best of D.C. Fete on April 9, 2014 to honor the winners of the poll. Over 50 of the area's top restaurants, artists, and entertainers participated in the celebration. A portion of the ticket sales for the event will be donated to Brainfood, which is a local youth development non-profit that uses food as a tool to build life skills and promote healthy living.