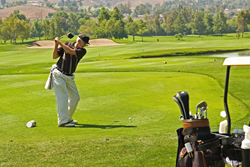 Amenities, size, affordability and – most importantly – maintenance are top homebuying considerations.
(PRWEB) April 18, 2014
The Wilcox Communities philosophy is "maintenance-free living means more time for you" and it sounds like the Baby Boomers agree! Amenities, size, affordability and – most importantly – maintenance are top homebuying considerations according to a March 2014 survey of 1,000 Baby Boomers by Better Homes and Garden® Real Estate.
Roughly every 8.5 seconds, a Boomer turns the big five-oh, inevitably bringing retirement to the forefront of the mind. Gone are the days where retiring meant migrating to Florida or Arizona for a life of shuffleboard and early-bird specials. Boomers are planning a comprehensive retirement lifestyle in which the type of home and community are considered, along with the option to take advantage of travel and entertainment opportunities.
Boomers' number one consideration when choosing their next home is the need for it to be low-maintenance.
Wilcox Communities is an exclusive builder of maintenance-free communities. A professional association manages exterior upkeep for each home and its community, making living in a Wilcox community an extremely low-maintenance option, ideally suited for the active Boomer lifestyle. Traveling Boomers will especially appreciate having a "lock-and-leave" home with the ability to be gone for several months without having to worry about their home.
According to the survey, a Boomer's next home doesn't necessarily have to be the biggest or most expensive as long as the home and its community fit with the desired lifestyle.
At a Wilcox community, residents get more than just a home, they get a lifestyle. All residents have unlimited access to the exclusive community clubhouse. The clubhouse serves as the heart of the community by providing residents with a place to do all the activities they love the most. Whether it's watching the big game with friends, hosting a party in the fully equipped kitchen, playing a friendly game of billiards, or working up a sweat in the on-site fitness center, residents can find everything they need to fulfill the active lifestyle they crave.
Although clubhouse activities can keep residents busy, Wilcox Communities are also located in and around cities that offer numerous events, festivals and other fun outings. Boomers can achieve their desired lifestyle by participating in activities at the on-site clubhouse or heading out into the city for a special event.
Even though Boomers will likely downsize, they can purchase a new home in a Wilcox Community without having to sacrifice lifestyle or space.
Ranging from 1,516 to 2,873 square feet with plenty of options for customization, Wilcox homes are ideal for Boomers. All 5 Wilcox models – Abbey, Canterbury, Palazzo, Portico and Promenade – come standard with 2 bedrooms and 2 or 2.5 bathrooms, open floor plans, and ample storage space. Each well designed, luxury ranch home offers roomy interiors and unique features (varying by model) such as a private outdoor courtyard or an optional four-season room.
Although Boomer retirement plans focus on more than just the money in the bank, retirement is no time to abandon responsible spending.
Boomers who move away from their current dwelling and into a smaller home will have lower home-maintenance and utility costs and can minimize their financial burden and have more to spend on travel and other interests.
A Wilcox home can start from the mid-$100's (depending on the location of the community and the model home) making it possible for anyone to afford a brand new home in a maintenance-free community. Additionally, Wilcox offers a Federal Home Equity Conversion Mortgage (HECM) loan option, providing Boomers age 62 and older with an additional option for financing their new home.
To learn more about living in a maintenance-free Wilcox Community, visit their website at http://www.WilcoxCommunities.com.