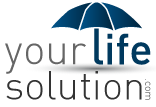 I'm publishing this free template, which was originally created by DoItYourselfDocuments.com, in an effort to encourage Americans to at least have a basic will in place
Chicago, IL (PRWEB) April 11, 2014
YourLifeSolution.com, a life insurance comparison service, is today releasing a free last will and testament template in an attempt to help future clients of the the life insurance operation begin their estate planning. "I'm publishing this free template, which was originally created by DoItYourselfDocuments.com, in an effort to encourage Americans to at least have a basic will in place. More importantly, all American families should have an adequate amount of life insurance, but having a valid will and testament in place is a close second priority", said Eric Smith, the founder of the life insurance service.
The free last will and testament can be viewed at the link below and is also attached to the original version of this release.
http://www.doityourselfdocuments.com/Estateplanning/Will/willFree.aspx
YourLifeSolution.com commends the para-legal service, DoItYourselfDocuments.com for their creation of this legal document.
Consumers interested in this concept are encouraged to contact Eric Smith by phone at 888.374.2764 or view instant life insurance quotes at YourLifeSolution.com.