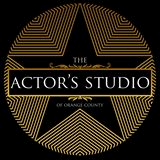 The actor has to develop his body. The actor has to work on his voice. But the most important thing the actor has to work on is his mind.
Santa Ana, CA (PRWEB) April 15, 2014
Training is crucial for an actor. Here is what Stella Adler had to say about it: "The actor has to develop his body. The actor has to work on his voice. But the most important thing the actor has to work on is his mind." At the Actor's Studio of Orange County we are offering exciting new courses for students to stretch and grow the body, voice, and mind. Here's a sneak peak at the new courses being offered.
The first new addition is the reinstatement of Acting The Song: The Musical Theatre Wrokshop taught by Instructor Michelle Hernandez. This course will be held Wednesdays from 7PM-9PM and will start May 7th. Tuition is $190 a month (or $110 for currently enrolled students.) Hernandez will guide students to discover their authentic voice through vocal technique, expand their creativity and expressiveness, connect to character, and live in the experience of their song. This is a wonderful opportunity for singers of all levels of experience who seek to go to the next level in their art.
The next, and newest, addition to the ASoOC training repertoire is Shakespeare: The Voice and Speech Intensive, instructed by Head Teacher Sonya Cooke. This course meets May 6th-May 27th, Tues. & Thurs. 5-7 PM. Tuition for this course is set at this one time fee of $300 (or $150 for Currently Enrolled Students). In these eight sessions students will gain an awareness of their voices and learn how to use them expressively and with ease. By delving into Shakespeare's rich language, students will learn to use vocal variety for clarity, purpose, and intention, as well as how to use scansion, prosody, and antithesis in the performance of Shakespeare monologues. This is a great class for anyone who values the written word and desires to unlock it in their own voice and acting. "Although acting Shakespeare is challenging and intimidating to some actors," says Cooke, "it is a necessary step in any actor's training." Like with all ASoOC classes, space is limited to ensure quality of training.
Now, more than ever before, actors need on-screen footage in order to be considered for professional, even semi-professional, acting opportunities. Termed a "reel," this footage is assembled with other filmed experience into a short video to showcase the actor's talents and experience. For novice actors who lack experience, they must produce their own reel, which requires production value, equipment, appropriate scripts and sets---a tall order for the beginning actor. Therefore, the ASoOC is offering a one-day workshop, entitled Reel Time, in which students will prepare and shoot a scene for their reels, instructed and directed by faculty member and videographer, Sean Harrigan. It will take place on May 10th from 12pm-10pm. Scenes will be fully produced with lights, sound, set, costume, etc. Scenes and partners will be pre-selected and mentored by ASoOC Faculty; Sean will rehearse all scenes, and the rest of the day will be spent filming. In addition to acting, participants will assist on each set, working lights, sound, running camera, and dressing the set. This will give everyone an experience of the complicated work that happens behind the camera; it's an invaluable lesson to grow your appreciation for the whole team that makes a film set function. This class is capped at 10 students to ensure ample time to shoot each actor's scene, and the cost for this workshop is $100. It's a fun, challenging, incredibly affordable, and productive way to jump-start the actors' professional career. This course is open to all ages; kids are welcome to participate with a parent present. Editing isn't included, but ASoOC has affordable options available. Enrollment for this course will close May 1st.
A lot is around the corner for the ASoOC in May. Visit their website, http://www.asooc.com to enroll in these courses or ask more questions about the courses or other courses they continually offer.