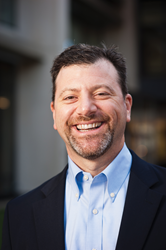 The key question to ask about the brands listed in this report is 'Would any of my employees ever respond to an email from one of these brands?'
Pittsburgh, PA and Birmingham, AL (PRWEB) April 15, 2014
Malcovery®, the leader in delivering actionable threat intelligence that can be proactively applied to neutralize the danger and attacks by cyber criminals in the areas of phishing, spam and malware, released today the latest 'Top 10 Phished Brands That Your Antivirus is Missing,' a report that discloses leading brands that are most exploited by cybercriminals in phishing attacks with malicious spam. Malcovery delivers Today's Top Threats (T3), threat analysis throughout the day, which informs enterprises of emerging cybersecurity threats found in spam email messages.
To receive a copy of this report, please visit: http://info.malcovery.com/top-phished-brands-report-q1-2014
Malcovery Security's Today's Top Threats™ threat intelligence report and MRTI provide information security teams with in-depth intelligence about emerging threats that pose an imminent danger to an enterprise network. T3 is based on the reality that the most dangerous email-based threats, (such as phishing, malware and spam) are successfully arriving in email inboxes before the majority of anti-virus, web filtering, IDS/IPS, etc., solutions have provided protection against them. As a result, tens of thousands of computers and mobile devices are infected every day. Malcovery T3 is a unique service in that it not only identifies these email-based threats in advance of other services, but also prioritizes them so that busy security practitioners can focus on the time-sensitive issues that are missed by other vendors and sources of threat intelligence.
Malcovery T3 provides actionable intelligence throughout the day, which can be applied to help protect your network from these threats. Information provided by Malcovery T3 includes: a) spam campaign subject line(s), b) attacked brands, c) hostile URLs, d) hostile file analysis along with a number of other indicators of compromise.
The Malcovery email-based threat intelligence is available in multiple formats, including XML, CVS and STIX (Structured Threat Information eXpression). By supporting these formats and standards, Malcovery allows its threat intelligence to become actionable in machine-readable language that organizations can use to efficiently incorporate the latest threat information into their security infrastructures.
"The key question to ask about the brands listed in this report is 'Would any of my employees ever respond to an email from one of these brands?' If so, your business may already be infected with malware," stated Greg Coticchia, President and CEO of Malcovery Security. "Time sensitive reporting of in-the-wild email-based threats—ahead of antivirus companies by hours and in some cases days—is essential in today's technology environment."
Key benefits of T3 are:
➢ Get critical, actionable intelligence faster. Learn what email-borne threats are active today, now. Use the information to block users' access to malicious email messages and harmful URLs before they click to open or access them.
➢ Get broader coverage and stronger protection from threats. Integrate the intelligence from T3 into your existing security infrastructure to automatically fortify your defenses as soon as threats are detected.
➢ Learn the indicators of compromise. T3 can tell you exactly what to look for within your network to determine if an infection or active attack is underway so that you can remediate the problem sooner.
➢ Get proactive protection against future attacks. By blocking access to the known malicious infrastructure reported in T3, you can protect your network from future attacks that can be expected to use that same infrastructure.
➢ Get more value from your existing security infrastructure. T3 information is a complement to your existing defenses. Get better ROI from the tools you already have deployed.
➢ Use real scenarios in your security education programs. As phishing and spearphishing campaigns use social engineering lures that are more believable, your end users are more likely to fall for them. Use the real scenarios that are provided in T3 to train your employees to avoid becoming victims.
➢ Provide better customer service through security awareness and outreach. Proactively inform your end users about threats they may encounter to help them be more security-aware.
The Malcovery T3 threat intelligence service has been recognized independently for its ability to detect threats days ahead of other solutions and for its detection coverage and effectiveness when compared to antivirus offerings. Krebs on Security, a blog authored by noted security reporter Brian Krebs, reviewed the Malcovery T3 reports in June and July of 2012. Krebs described the effectiveness of current antivirus solutions when compared to Malcovery T3: "The one detail most readers will probably focus on most in this report is the atrociously low detection rate for these spammed malware samples. On average, antivirus software detected these threats about 22 percent of the time on the first day they were sent and scanned at virustotal.com. If we take the median score, the detection rate falls to just 17 percent. That's actually down from last month's average and median detection rates, 24.47 percent and 19 percent, respectively." See http://krebsonsecurity.com/2012/06/a-closer-look-recent-email-based-malware-attacks/ and http://krebsonsecurity.com/tag/university-of-alabama-at-birmingham/.
Malcovery was launched as a result of an exclusive worldwide license with the University of Alabama at Birmingham (UAB) and based on research conducted at the UAB Center for Information Assurance and Joint Forensics Research (CIA|JFR). The company has quickly gained commercial success with enterprise customers such as eBay, Facebook, IBM, VISA, Citi, Assurant, Regions, and LinkedIn. Key partners and resellers include IBM, Agari, Wombat Security, Internet Identity (IID), PPMA, GuardSight, Core Support, Bishop Technologies, Virtual Armor, Grey Castle Security and ReSoft International.
Malcovery continues to experience rapid growth, which has been fueled by new customers adoption such as IBM, Citi, eBay, Facebook, VISA, Assurant, Morgan Stanley and others. A key factor that has contributed to the high rate of new customer acquisition has been the Malcovery capability to identify the source and nature of cyberthreats, versus current anti-phishing solutions which focus on security 'symptoms,' leaving customers playing 'whac-a-mole' vs. cybercriminals.
About Malcovery® Security
Malcovery Security is the leading provider of actionable cyber security intelligence and forensic analysis, delivered through software and services that target cyber criminals and their activities. The company's patented and patent-pending technology provides the ability to identify the root sources of cybercrime attacks (servers, perpetrators, locations, etc.), delivering rich actionable intelligence information about cross-brand attacks and targeted attacks, as well as advanced notification of emerging email-based threats.
Unlike services that serve only as a reactive response to these attacks today—services that simply address the symptoms but cannot provide the intelligence to actually stop the cybercriminal—Malcovery Security's solutions provide the unique intelligence required to respond effectively to attacks on customers' brands, to disrupt phishing activities and successfully prosecute cybercriminals.
Malcovery Security has offices in Pittsburgh, PA and Birmingham, AL. For more information, please visit http://www.Malcovery.com or connect with Malcovery on Facebook (facebook.com/malcovery), Twitter (@malcovery), and LinkedIn (http://www.linkedin.com/company/malcovery-security).
Editor's Note: Malcovery® is a registered trademark. 'Identify the Source. Stop the Threat.' TM is a trademark of Malcovery Security, LLC. All other trademarks mentioned herein are the protected properties of their respective owners.