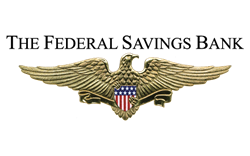 The most recent edition found that conditions are still favorable for a new home purchase
Chicago, IL (PRWEB) April 10, 2014
The Federal Savings Bank was happy to see that the March Housing Scorecard showed that the real estate market is still moving in the right direction, but efforts to restore the industry to normalcy need to continue.
The Scorecard is a monthly release from the U.S. Department of Housing and Urban Development and the Department of the Treasury. It serves to provide an update on the status of the national housing market and references data from various sources, including figures regarding the foreclosure prevention actions of the Making Home Affordable Programs, as well as data from Freddie Mac, the National Association of Realtors and S&P/Case-Shiller home price indices.
Growth seen in most areas
The most recent edition found that conditions are still favorable for a new home purchase, and the national housing market is performing well above activity seen during the housing downturn. Even so, there is still room for further progress.
"While there is good news in the March Scorecard, it's clear the housing market is still in the recovery phase of the cycle," said Kurt Usowski, HUD deputy assistant secretary for economic affairs. "The good news is that homeowners' equity is now over $10 trillion, foreclosure starts are at their lowest levels since 2005, and house prices remain stable, but the recovery is stronger in some markets than in others."
Usowski noted that there are still many underwater homes and delinquent mortgages. However, the government will continue its efforts to help homeowners keep their houses.
Prices begin to moderate while equity climbs
In January, home prices stabilized, as the Federal Housing Finance Agency reported a 0.5 percent gain month over month. Additionally, the S&P/Case-Shiller 20-city Home Price Index reported a 0.1 percent decline. Although prices advanced at a slower pace than what was seen in 2014, The Federal Savings Bank thinks this is likely welcome news to first-time home buyers, who have at times been priced out of some markets due to the pace of appreciation.
Home equity, however, has not seen a change of pace. The Federal Reserve reported that total equity grew more than $400 billion in the fourth quarter of 2013, representing a 60 percent rise since the beginning of 2012.
Foreclosure starts hit eight-year lows
The Federal savings Bank reminds readers that foreclosures have been indicative of the changing tides of the housing recovery. During the housing downturn, they were among the key factors driving down real estate values in the U.S. However, foreclosure starts have been on a declining trend for some time. Government aid programs have been integral in reversing the damage done during the recession by offering mortgage refinance and loan modification programs to help homeowners in need.
For information on how you can take advantage of the housing recovery's benefits, such as low cost mortgage options, contact the Federal Savings Bank, a veteran owned bank.