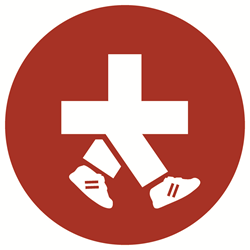 Austin, Texas (PRWEB) April 15, 2014
Since April is Youth Sports Safety Month, the Austin sports medicine doctors at Medicine in Motion want to highlight the importance of concussion awareness. Newsfeeds are regularly flooded with stories of brain injuries in athletes of all ages and all levels. Given their common nature and the difficulty in managing them, concussions are a widely discussed topic for adults and particularly children.
Statistics from the Centers for Disease Control and Prevention show that between 1.6 million and 3.8 million brain injuries occur in sports each year. From those millions, over 60,000 occur in high school athletes alone. Thanks to forward movements in neuroscience, sports medicine doctors and researchers are discovering new ways to protect the brain.
"The diagnosis of acute concussion usually involves the assessment of clinical symptoms, physical signs, behavior, balance, sleep and cognition," said Dr. Martha Pyron, Austin sports medicine doctor and owner of Medicine in Motion. "Our team takes the same approach as professional sports physicians. We use computerized testing to detect when an athlete is suffering from a concussion. We also have the athlete undergo a physician evaluation so we can determine when the concussion has resolved, so we can give him or her the thumbs up to safely return to play."
When a student or child is participating in sports, particularly those with a higher concussion incidence like American football or soccer, parents and organizers should be aware of the potential dangers and how to treat the symptoms. Here are a few concussion facts and tips:
1. Compared to an adult suffering a similar injury, youth are more likely to sustain a concussion and are more likely to have the concussion last longer.
2. Multiple concussions can lead to permanent learning difficulties, so keep track of how many head injuries are occurring and seek advice from a health care professional if a youth has had three or more head injuries.
3. Concussions, when treated properly, usually completely resolve and should not cause any future difficulties, so seek treatment for a concussion in the athlete if one occurs.
4. The best way to manage concussions is to conduct a baseline test prior to the sports season starting. Then if there is a head injury, repeat the test for comparison. By having a comparison between the athlete's brain functioning before and after the concussion, the clinician is able to make a better evaluation.
Medicine in Motion (MIM) specializes in providing top quality sports medicine in Austin, Texas, for athletic individuals of all ages and levels. The doctors at MIM believe active bodies are healthy bodies, therefore it is the office's goal to keep patients energetic and fit. To that end, MIM provides treatment of injuries and illnesses, including the use of physical rehabilitation; promotes healthy living with personal training and nutrition coaching; and offers comprehensive sports medicine evaluations to optimize health, activity level and sports performance. For more information or for questions regarding sports medicine in Austin, contact Medicine in Motion at 512-257-2500 or visit the website at http://www.medinmotion.com.