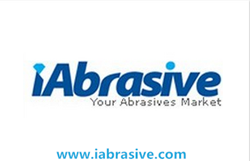 Zhengzhou, China (PRWEB) April 12, 2014
China's first abrasives and diamond tools online marketing platform--iAbrasive recently announced that a conference concerning China super-hard materials was held successfully on April 9th, 2014 in Shenzhen.
According to iAbrasive's introduction, the conference was mainly sponsored by Hunan Super-hard Materials Association. The conference drew large attendances of specialists, committee members as well as corporation representatives from various districts.
At the beginning of the conference, Liu Xuhui, a company manager representative gave a welcoming speech and announced the opening of the conference. Then, a theme report named "Seeking Changes through Innovation & Developing Industry through Technology" was made by the Secretary-general Qu of Hunan Super-hard Materials Association.
In the report, Qu emphasized the vital importance of industrial transformation and upgrading when coping with the fierce competition from both domestic and foreign markets.
"For super-hard materials corporations, they have encountered several developing problems such as the increase of labor costs, rising prices of raw materials and financial shortages, etc, which to some extent has hindered the development of domestic super-hard materials." Qu analyzed so at the conference.
"To tackle these problems, we can only seek survival through innovation and upgrading. Efforts should should be made to enrich technological content of products, and to set up our own brands to keep up with latest market trends," he continued. The conference concluded successfully and gave abrasives enthusiasts several referential directions.
For more of the latest news about China abrasives industry, please visit http://www.iabrasive.com/articles.
About iAbrasive
Founded in 2012, and headquartered in Zhengzhou, China, iAbrasive has achieved dramatic growth by benefiting overseas abrasives buyers and by communicating with Chinese suppliers anytime, anywhere. iAbrasive strives to be the most professional abrasives trading platform by supplying the best abrasive products around. http://www.iabrasive.com