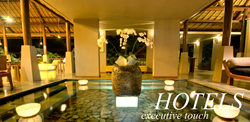 Atlanta, GA (PRWEB) April 14, 2014
Peachtree Petals, a recognized leading Atlanta florist specializing in premium floral arrangements and wedding floral decor services, announces its Peachtree Petals Floral Club Subscription for corporations. The announcement informs businesses and corporations of its floral décor services for offices and lobbies, as well as to expand its current client base. Peachtree Petals pursues to be the best choice in high-quality and custom-designed floral arrangements in the Atlanta and surrounding Metro-Atlanta area.
Peachtree Petals offers to businesses and corporations its Peachtree Petals Floral Club to join and have beautiful floral arrangements delivered periodically to all of their offices. Peachtree Peachtree provides its club members a delivery and exchange of fresh flowers on a weekly, bi-weekly or monthly basis. As a part of the Peachtree Petals Floral Club, a corporate bouquet will be delivered and exchanged accordingly, with no delivery request call required by the client. Each and every week, the club member will have a beautiful and fresh floral arrangement for an excellent presentation to their clients and employees.
Peachtree Petals offers a wide range of line of corporate flowers and floral décor. The florist also offers its Peachtree Petals custom design bouquet, in which the club member can discuss directly with a florist the type of corporate arrangement they desire. The client can also set up their floral subscription on a florist design basis, in which Peachtree Petals designer is at liberty to utilize their creativity for each bouquet.
The Peachtree Petals Floral Club can be joined via phone or online. Clients are also more than welcome set up an appointment and visit Peachtree Petals floral and gift shop as well. The operating hours of the gift shop are Monday through Friday from 8:00am to 5:00pm and Saturdays from 8:00am to 1:00pm.
Peachtree Petals is a well-known leading Atlanta florist and recognized Master Florist nationwide. From Wedding Bouquets to Easter Flowers, Peachtree Petals is able to meet all of your floral needs. Their floral designers have over 50 years of experience and enjoy their craft. Based in Atlanta, Georgia, Peachtree Petals services a growing list of clients, including company floral subscriptions and weekly floral services. The company offers a simple approach to the floral industry, most notably, same-day delivery of all their floral arrangements in the Atlanta and Metro-Atlanta area.