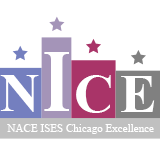 Chicago, IL (PRWEB) April 11, 2014
The N.I.C.E. Awards were established to recognize Chicago area members of NACE (National Association of Catering and Events) and ISES (International Special Events Society) for their accomplishments within the special events industry. Arena Americas was nominated for and awarded Best Use of Tenting for the Tiffany & Co. Blue Book Gala in New York City and Best Use of Rental Equipment for Lollapalooza in Chicago.
Arena installed a 39m x 31m structure at a custom 12° pitch for the Tiffany & Co. Blue Book Gala and wrapped it with a custom 21' tall fabric façade. The façade was created with special-order trademark Tiffany Blue fabric and the entrance to the event was enhanced by a giant replica of the Tiffany & Co. blue gift box complete with white bow.
Arena installed over 230 tents, 1,600 tables, 1,900 chairs, and various linens, flooring, lights and fans in just one week's time leading up to Lollapalooza. The rental equipment was utilized for the farmers market, gourmet food stands, artist lounges, VIP corporate hospitality venues, arts and crafts area, recycling stations, various beverage areas and staff/operations centers.
Arena Americas (formerly Karl's Event Services) has been in the US since 1966 and supports a variety of events including some of the most prestigious sporting, corporate and private events in the country including NFL Super Bowl, Mercedes-Benz Fashion Week, as well as PGA and NASCAR events.