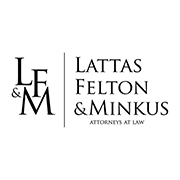 Chicago Illinois (PRWEB) April 15, 2014
Written by: Aaron S. Minkus
Real estate experts often have lists of what you need to do to prepare your home for sale. These lists include suggestions about the condition of the property like de-cluttering personal items, putting up a fresh coat of paint, or professionally cleaning the property. Condominium owners should prepare not only the interior of their units, but they also need to make sure the association is prepared for the sale.
Any buyer is going to want to make sure they are buying into a community which is financially stable and where the unit owners are actively engaged in upkeep of the building. Also, all lenders will have a "formal condo review" of the association to ensure there are adequate reserves in the budget and there aren't any potential lawsuits that make the property a risky investment for a lender.
Based on these facts, below are a few suggestions for sellers to look into:
1) Yearly Association Budget
Firstly, make sure your association has one. Some associations do not have a formalized budget. What is a buyer supposed to think when they don't know what assessments are going towards?
Most associations pass a yearly budget near the end of the calendar year to ensure the association has enough funds to pay all of its bills and plan for expenditures in the upcoming year. If your association is ran by a management company, it is likely you have the professional assistance to make sure the building has enough in reserves. Smaller associations are more informally run due to the fact that no one is a professional property manager and people may not have the expertise to make a budget.
Any buyer or lender wants to make sure there is enough money in the reserves of a building to cover any major capital expenditure that may arise. Most lenders want to see at least 10% of the yearly income the association takes in to be put into the reserves. Many buyers are denied financing purely because the association's budget did not put enough towards reserves.
2) Building Improvements and Upgrades
Buyers like to see that the building is being maintained and updated. These can be great selling features when your condo is shown. Review your association's meeting minutes to know what improvements the association is going to take on.
Buyers will also want to know how the improvements are being paid for. Many people are wary of buying into a building where there are going to be a significant increase in assessments or a heavy special assessment right after closing. Most contracts will state that a seller must pay off any levied or contemplated special assessments prior to closing. Even if a special assessment is one that would be paid off over time, most associations would require the balance to be paid at closing. Sellers should budget their money as such a special assessment will be an additional cost that they will need to pay prior to or at closing.
3) Transfer Rules and Procedures
This applies more to larger associations, especially those run by a professional management company. Management companies can install procedures so that every sale needs to be run through them to ensure the proper transfer of association documentation to the purchaser and to arrange the move-in and move-out of the parties.
Most management companies charge the seller fees to produce these documents to the purchaser. At times, these fees don't seem to be worth the cost since a lot of them are just emailed over—this can be the subject of another blog post. Sellers should contact their management company to ensure they understand the costs to produce these documents. Sellers may work with their attorney or agent to turn them over to the purchaser.
Additionally, there may be move-in and move-out fees or deposits to the management company. For larger buildings with elevators, they may need to be reserved and padded in advance of a move-out.
Lastly, some associations conduct orientations to potential purchasers or interviews. The seller has an obligation to let the buyer know that this orientation/interview may need to be completed well in advance of closing.
4) Lawsuits and Insurance Coverage
Occasionally, there are unfortunate circumstances where one of the unit owners sues the association board for their breach of their fiduciary duty or someone is injured in a common area. Any lawsuit of this type may financially harm the association if they don't have the proper insurance coverage. Most buyers will not purchase a property when also buying into an association's legal issues. Even if a buyer can get beyond that risk, most lenders won't provide financing on buildings that are subject to a lawsuit that could deplete the association's reserves.
Every association needs to maintain a master insurance policy. There are two types of coverage that the association definitely needs to maintain. The first is property insurance which covers damage for anything from the layer of primer on the walls outward into the common areas. The second is public liability insurance in case someone is injured in a common area.
In sum, when you're selling a condominium, you're not only selling your unit, you're also selling the building and the association. Any owner can make their unit as nice as possible, but without looking into the health of an association it puts any sale at risk.
Lattas, Felton and Minkus, LLC is a full service real estate law firm. To find out more about Bob and the services his law firm, Lattas, Felton and Minkus, LLC offer visit their website at http://www.Lfmlawgroup.com. Click here to download your free "Home Wish List" and get started on that new house hunt!