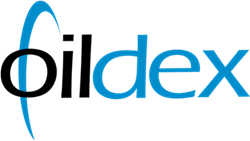 Oildex's new functionality further streamlines the AP invoice process for our customers making them more efficient than ever.
Denver and Houston (PRWEB) April 15, 2014
Oildex, the innovator of smart information management solutions for the oil and gas industry, is pleased to announce new functionality for its Spendworks ePayables product that will help improve reporting and automate invoice coding. This new set of functionality further supports Oildex's promise to provide customers with improved operational efficiency, better visibility into cash management and more profitable business relations.
In the first major release of 2014, Oildex is expanding its industry-leading SmartMapping functionality. Used in conjunction with popular ERP accounting systems, SmartMapping in Spendworks allows customers to drive additional gains in operational efficiency by automatically coding invoices that match pre-determined requirements and distribute the invoice for approval, saving time and money on repetitive coding. Further, when auto-approval is enabled, invoices will be automatically dispatched through the Spendworks workflow and into a customer's accounting system to await payment, quickly, efficiently and error-free.
This release also includes enhanced reporting capabilities that deliver more flexibility in analyzing important accounts payable information, bringing a sharper picture to cash flow management. The new reporting elements in this release are the first step toward achieving Oildex's ultimate vision of providing world-class reporting functionality across the entire Oildex product suite.
"Oildex delivers products and features that solve key business problems of our oil and gas customers," said Mike Weiss, Oildex VP of Software Engineering. "Oildex's new SmartMapping functionality further streamlines the AP invoice process for our customers making them more efficient than ever. The updated reporting capability is the first phase of a broader strategy that will ultimately provide customers best-in-class reporting and visibility into cash flow."
About Oildex
Oildex provides smart information management and business process automation Software-as-a-Service (SaaS) solutions to over 7,900 companies and 130,000 registered users in the oil and gas industry. The Oildex suite of services streamlines operations enabling companies to shift from paper-based processes to electronic and provides tools for companies to track and understand their transactions in near-real time. Currently available services include: digital and scanned invoice processing (Spendworks™ and Spendworks Complete™), owner/producer relations data posting (Owner Relations Connect™), check stub reporting (Checkstub Connect™ - CDEX), scanned check stub reporting (CDEX Complete™), joint interest bill processing (JIB Connect™), scanned JIB processing (JIB Complete™), crude oil data exchange (Run Ticket Connect™ - CODE), and production and sales volume reporting. Oildex has offices in Denver and Houston. For more information, please visit http://www.oildex.com.