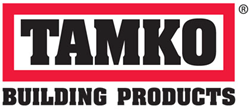 Joplin, MO (PRWEB) April 15, 2014
TAMKO® Building Products, Inc. announces a new option for customers of EverGrain® and Envision ®Composite Decking – a grooved board option.
The new grooved board option offers more installation ease than ever. And as the only compression molded decking, EverGrain also creates its own combination of beauty and performance that includes a random look with no repeat wood grain patterns across the entire board.
EverGrain and Envision grooved edge decking products feature a dramatic deep grain and is backed by a limited warranty that includes five years of labor coverage. EverGrain and can be fastened by the Tiger Claw TC-G Hidden Fastening System or one of many compatible grooved edge hidden fastening systems available.
For more information, visit: http://www.tamko.com/Decks-Docks-Railing/EverGrainCompositeDecking.
About TAMKO:
TAMKO® Building Products, Inc. is one of the nation's largest independent manufacturers of residential and commercial roofing products (including Heritage® Asphalt Shingles and MetalWorks® Steel Shingles), decking and railing products, waterproofing, cements, and coatings. Since 1944, TAMKO's success is the direct result of teamwork and enduring relationships with customers, suppliers and employees. Privately owned, TAMKO is committed to producing top-quality products with excellent product support. For more information about TAMKO, visit our Web site at http://www.tamko.com.