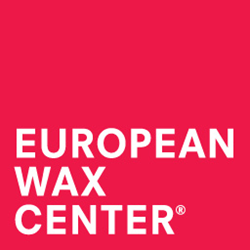 Succasunna, NJ (PRWEB) April 14, 2014
Morris County waxing salons are still reeling from the recent announcement from European Wax Center that raised the stakes in Jersey by offering complimentary waxing in Succasunna, Roxbury, New Jersey to all first guests. Any guest visiting European Wax Center Succasunna-Roxbury for their first time is eligible to receive upscale and hygienic complimentary waxing.
To claim their hair removal service, first time guests to European Wax Center should bring valid in-state I.D. to European Wax Center Succasunna-Roxbury. The European waxpert will offer women free bikini, eyebrow, or underarm waxing in Roxbury, NJ, and men will be offered free nose, ear, or eyebrow waxing.
Renowned in Jersey for leading the way in upscale and affordable hair removal, European Wax Center has made body waxing in Succasunna, Roxbury, NJ accessible to everyone. European Wax Center Succasunna-Roxbury only uses an exclusive and purple Comfort Wax that is never double-dipped. The purple Comfort Wax is 100% alcohol free to be as good for your skin as it is to your wallet.
Interested guests can find out about the First Time Wax offer by visiting European Wax Center in the Roxbury Mall at 275 Route 10 E, Succasunna, NJ 07876, or speaking to one of the friendly and dedicated waxpert at (973) 598-9000.
About European Wax Center
European Wax Center was founded by siblings David Coba, Joshua Coba and Jessica Coba in 2004, and is now recognized as a leader in comfortable and healthy body waxing. The Cobas developed the ultimate wax experience that features the all natural COMFORT WAX™ developed in Paris and the 4 Steps to Gorgeous™ process -- Cleanse, Prepare, Wax, Rejuvenate. As well, features include a clean, professional environment, full-privacy Wax Suites, and exceptional service exclusively for EWC guests. Now, luxurious waxing can be incorporated into everyone's regular routine and skincare regime. European Wax Center enables everyone to feel pampered, beautiful and sexy. For more information about European Wax Center or to inquire about owning a franchise log onto waxcenter.com or like us on Facebook at http://www.facebook.com/EuropeanWax and twitter @EuropeanWax.